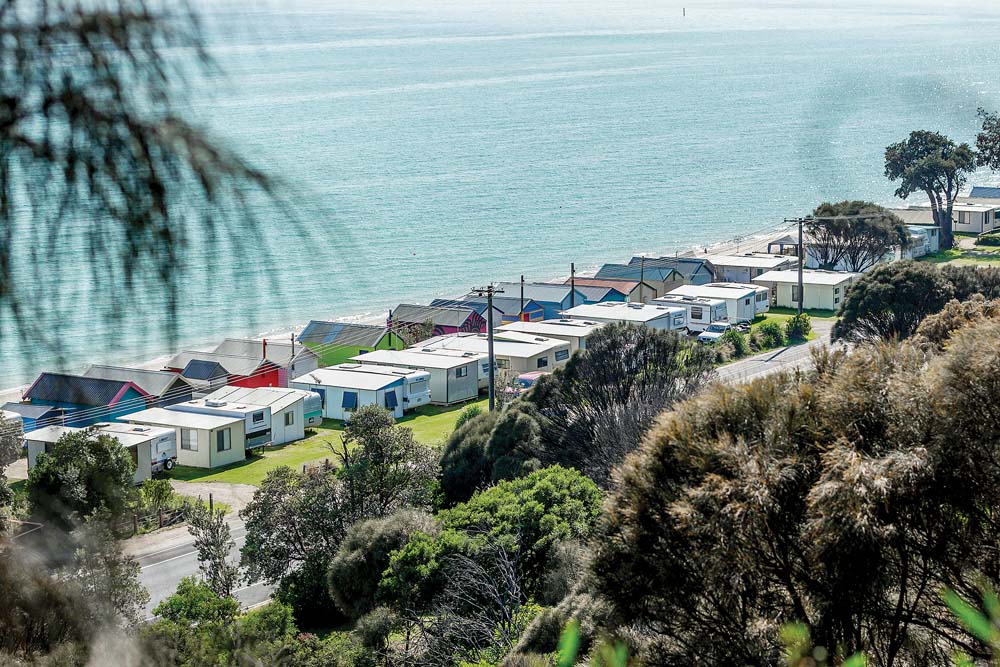 THE Dromana Foreshore Reserve Caravan Park closed earlier than normal for the year last week following state government directives aimed at limiting the COVID-19 pandemic.
The management committee acting on advice from the [state's] chief health officer closed the park on Wednesday 25 March saying it regretted the inconvenience adding that "the welfare of campers, our staff and our contractors must be paramount".
The closure came three days after Mornington Peninsula Shire closed its foreshore camping grounds at McCrae, Rosebud Rye and Sorrento, sending campers packing just weeks before the Easter holidays.
The 47-site caravan park at Dromana runs from 1 December to 30 April each year. A notice on its website says: "Due to the ongoing risks associated with the rapidly evolving coronavirus crisis and the state of emergency declared by the Victorian government, the [committee] is closing the park."
The closure covers water, power and amenities blocks within the caravan park. Campers are being allowed to remove their equipment over the next two weeks but are not allowed to stay overnight while packing up. Some of the annexes are prefab sheds and take some time dismantle.
The committee has gone some way towards compensating disadvantaged campers by not charging deposits to those planning to return for the 2020-21 holiday season.
Public toilets in the area are still open.
WhiteCliffs and Camerons Bight camping grounds, with 43 sites, are "closed until further notice".
WhiteCliffs Campground (formerly Tyrone) is about one kilometre from Rye township.
First published in the Southern Peninsula News – 31 March 2020