A PLEA for feed or the use of pasture to graze their 60 horses during the COVID-19 virus has proven positive for Gunnamatta Trail Rides.
Proprietors Karen and Bekim Alija said a letterbox drop to nearby properties explaining that a sudden loss of income meant they were having trouble feeding their horses had been well received.
"We are contacting you from a position of duress and desperation as this situation has hit our business and our horses extremely hard," their letter said.
"As with many businesses on the Mornington Peninsula we are unable to operate in these times which means we have no income coming in to feed our horses.
"We ask you as our neighbour if you have any spare land or pasture that you could allow our horses to graze on for a few weeks while we fight our way through this situation.
"If you are able to assist in any way we would be forever grateful – especially our much-loved horses who are in need of food."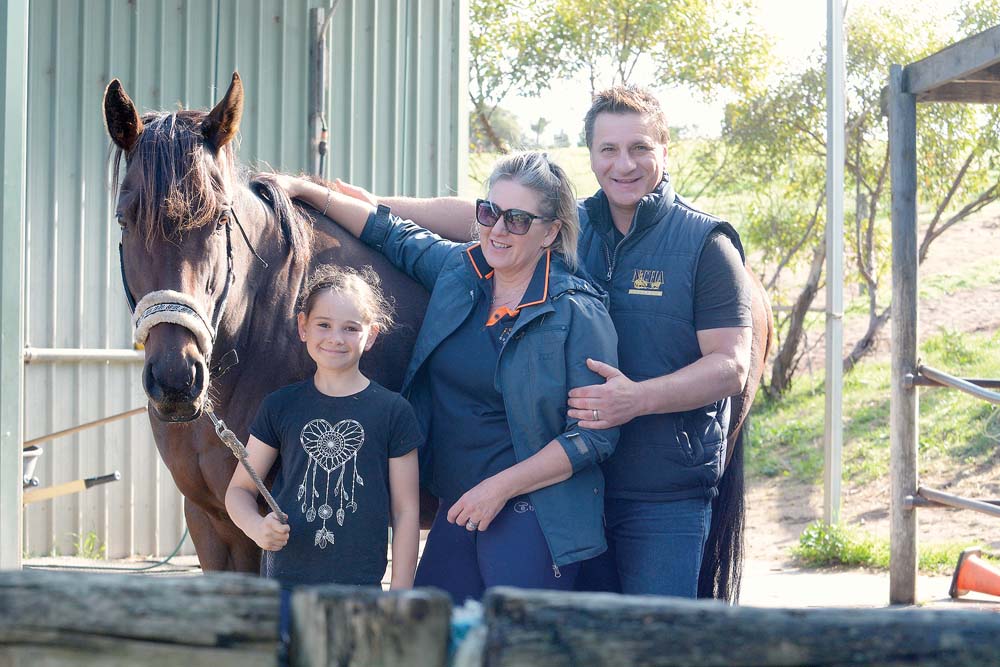 After the letter was posted on social media by neighbour Samantha Moffatt the offers came flooding in, with Mr Alija saying they quickly had more than 800 "shares" on Facebook. "It's taken us a few days to reply to them all as we also have to run the business and tend to our horses," he said.
"Like everyone else we have had to close and that's meant no money is coming in and the grass on the paddocks is only an inch or so high. With the horses there every day [and not out on trail rides] it's not providing enough nourishment for them."
Mr Alija said he had received "positive support" from neighbours to their Sandy Road, Fingal, property. By Wednesday 1 April 20 horses had been moved and he was looking to move 10 more soon.
St Andrews Beach Brewery opposite had taken 12 horses and Panorama Garden Estate, Browns Road, Boneo, five. Staff and 13 customers had helped move the horses to their new, temporary, digs.
Ms Alija said they had been "inundated" with offers of feed and free agistment from properties all over Victoria.
"A woman from the Northern Territory phoned to say she had ordered some feed for us which I'm about to go and pick up," she said.
"The phone's gone mad. People have been so kind; it's very emotional. It just shows that the horsey community is very strong."
Mr Alija said while horses "like a break" from their usual surroundings they tended to bond with their pasture buddies and would fret if kept away from home for long. "Hopefully, it will only be for a few weeks," he said.
First published in the Southern Peninsula News – 7 April 2020