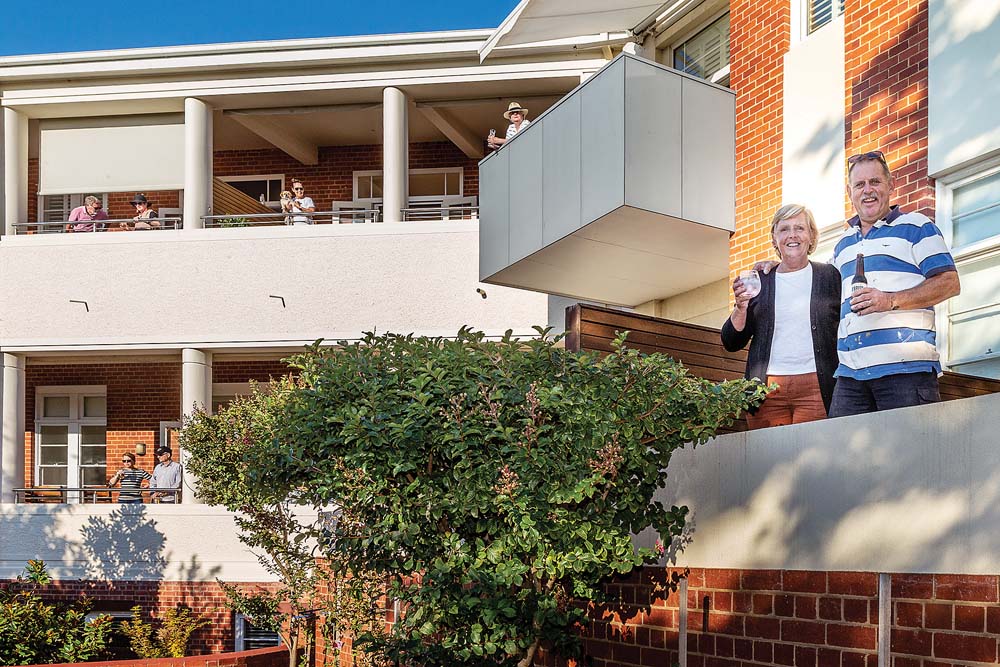 IT was pre-Easter drinks in the time of the coronavirus last Thursday (9 April) for a community of apartment dwellers in Mornington.
Residents of the former Sisters of Mercy Convent, in Tanti Avenue, toasted and cheered each other from their balconies.
John Scott said the "coming out" was organised by Helen Begg, who has lived in the heritage listed building for the past 11 years.
"She arranged for us to come out onto our balconies for a drink and a chat, at a distance, of course," Mr Scott said.
"Easter to some is church or a holiday break with family, but this year we're all at home."
Mr Scott said the former convent provided "a very happy environment" with residents regularly getting together for social drinks, but never one quite like Easter 2020.