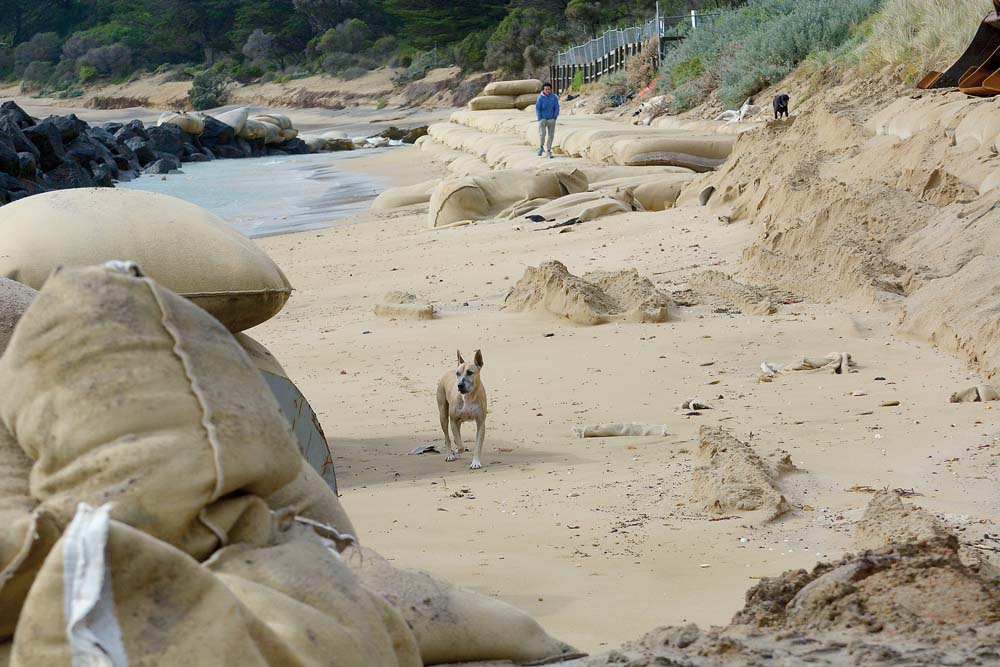 DESPITE being hit by high winds and storms, work continues on the sandbag seawall at Portsea's front beach.
New sandbags are replacing old ripped inside the area protected by a temporary rock wall. With nearly 30 per cent of the work completed, contractors plan to remove the timber handrail at the rear of the sandbag seawall to make way for the final rows of sandbags. The handrail will eventually be replaced further back.
A geotechnical investigation has been made on the stability of the cliffs east of the sandbag seawall.
First published in the Southern Peninsula News – 12 May 2020