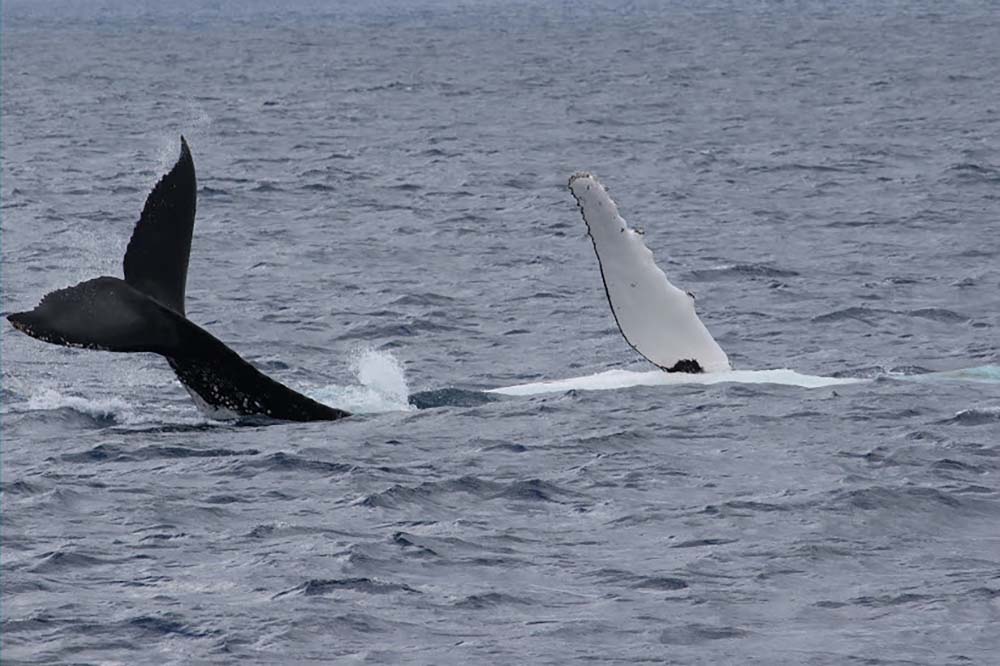 THE first whales of the 2020 season have been spotted off the Mornington Peninsula's Number 16 beach.
In between Blairgowrie and Rye back beaches, the humpback whales at Number 16 were recorded as travelling east by Mandy Robertson on Saturday 16 May.
"It's a wonderful coincidence that the first sighting of humpback whales in our region for 2020 aligned with the first relaxing of the COVID-19 rules," Dolphin Research Institute executive director Jeff Weir said.
"Our citizen scientists can now venture out, but this year need to keep a safe distance from each other – as well as from the whales."
Mr Weir said the federal government's JobKeeper program "is also helping to keep our team together and ready for the start of education programs". He said the best places to see whales on the peninsula included Port Phillip Heads and Cape Schanck.
Whale sightings reported on the institute's website will contribute to its Two Bays Whale project.