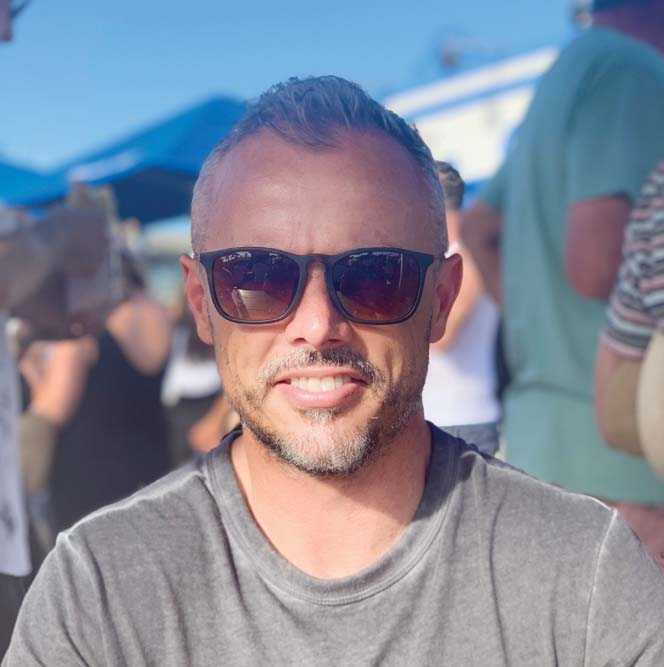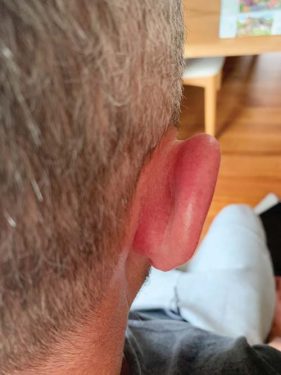 SURFER Beau Telley's fun day in the water ended before it started.
Instead of riding waves at a point break near Flinders, he was running in panic to his car pursued by a swarm of European wasps which, mistakenly, blamed him for disturbing their nest, Sunday 10 May.
On a day of particularly high tides the surf was surging over the beach and crashing against the foreshore vegetation – flooding the wasps' nest and making them angry and intent on revenge.
Telley said he had reached the bottom of the stairs to the beach, early afternoon, and was putting on his leg rope when multiple painful stings on the back of his head and ears sent him bolting into the sea to escape the onslaught.
"I was splashing and diving under in a panic trying to get away from them," he said.
"I was trying to put on my hoodie for protection and screaming out.
"My mates just thought I was being silly as they'd already paddled out."
Telley, of Beaumaris, said he ran to retrieve his board which was in danger of being smashed on the rocks, with the still-angry wasps maintaining their assault on his head and ears.
"They were still onto me as I ran up to my car. I was in lots of pain.
"When I began peeling off my wetsuit I could see some of them dead inside it; that's how I knew they were European wasps.
"I was in a bad way. My ears began to blow up and I called a pharmacist mate who advised me to go straight to a chemist to buy some antihistamines as the stings could have impacted my airways. I needed to get something into my system right away.
"It turned out I have five [stings] on my head and two in each ear – a total of nine. I couldn't believe the amount of toxins in their stings."
Telley managed to drive himself to a chemist at Mornington for the necessary treatment. "It's taken a week for the lumps to go down on my head, but my ears are still swollen."
A week later he can look back on the frightening episode with some humour: "My mates call me The Hornet now."