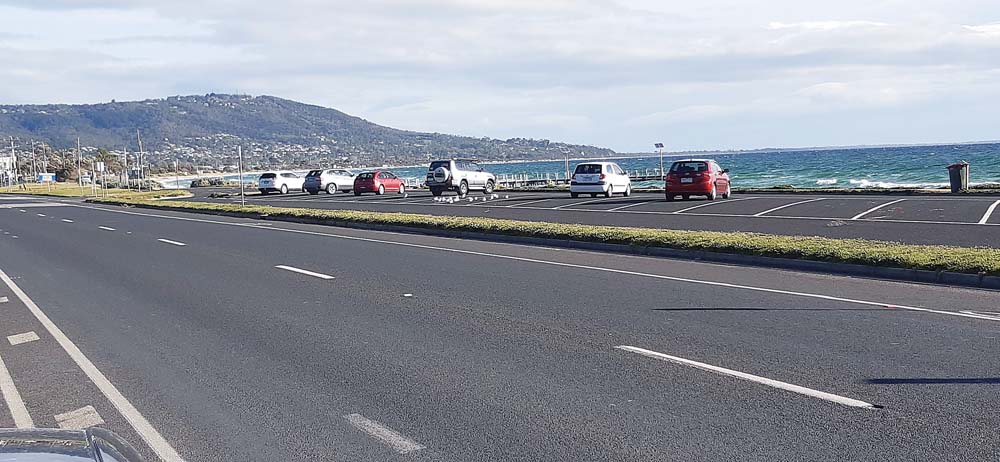 COPPING an $85 fine for parking in a space reserved for boat trailers has a Safety Beach resident seeing red.
The trailers-only carpark at Safety Beach boat ramp is more often than not empty during the week if the bay is rough and no boats are out, whereas parking spaces outside the shops opposite are often full. The nearest side street has limited parking.
Warren Renton said he had been a resident for about 10 years but, until last Friday, was "not aware that this area at the Safety Beach boat ramp is off limits for all vehicles not towing a trailer".
"The area outside Chemist Warehouse was really congested, so we decided to park for a few minutes at the northern end of the carpark across the road while we collected our script," he said.
"We came back to find we had been hit with an $85 fine. The parking inspector was near our car and, when we questioned her about the ticket, stated that there was a no-parking sign at the entrance."
Mr Renton said he was told that the sign clearly stated that the whole area was designated for vehicles with trailers.
He said just one no-parking sign served the whole area.
"I checked the other signs in the car park and there is no mention of fines being issued within the car parking area," he said.
"This is totally inadequate considering that the shire is conducting random raids to catch unsuspecting motorists parked there.
"As far as I am concerned it [the sign] doesn't clearly state anything."
Mr Renton said he understood space needed to be made available for vehicles with trailers at weekends and peak boating times.
"Surely this can be done with more appropriate signage, and, hopefully, help unsuspecting motorists avoid being booked," he said.
"Perhaps half a dozen spaces at the end can be allocated to drivers using the shops as it seems a waste of space reserving them for trailers when none are there."
Another local said the area was more popular than the shire possibly had envisaged when planning car parking.
"There is parking outside the shops, but it's usually full. In summer, the whole area can be a nightmare for parking."
First published in the Southern Peninsula News – 26 May 2020