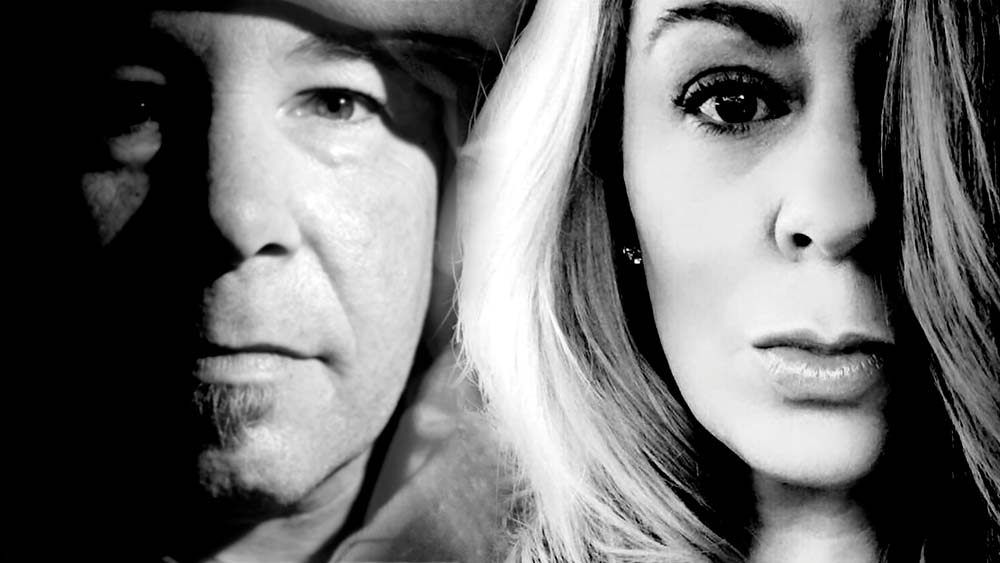 Although they have been around the entertainment industry for most of their lives, Louine Shaw and Steve Myers were "thrilled" to watch as three of their songs took off on Triple J's Unearthed charts.
The Mornington-based duo started writing and recording under the name Aeon Volt about two years ago, but it was only with the release of their first album AxioMatic in February, and subsequently three singles on Unearthed, that things, as Myers says, "have really taken off".
Just as there is nothing simple about their music, the formula for crafting a song that races up the chart is also elusive. Once upon a time chart success was based on the number of records or CDs sold. Downloading and streaming has changed that forever.
Fittingly, Triple J's website describes the way a track ranks on its Unearthed chart as being "based on an extremely complicated mathematical equation – aggregating, averaging and multiplying numbers drawn through user actions through the site".
This all boils down to popularity among listeners, which is something Shaw and Myers seem to have achieved. They describe the genre of their music as dance, electronic, pop.
All three singles from AxioMatic (the cover of which includes the explanatory line "self-evident or unquestionable") quickly climbed the Unearthed chart, with Say It Isn't So making number one in the first week of its release.
"I've always had a soft spot for electronic music, although I also like rock, blues and classical," Myers, said.
One Triple J reviewer describes the duo's work as music that collides to "form a unique and incredible 'flavour' that twists and exalts life's expression, through layered sound and lyrical foxiness".
For his part, Myers says he "loves working with soundscapes, developing rich luxurious textures which allow the listener to hear new elements on repeated hearings".
Myers started guitar lessons at eight, but by 13 had moved to the drums, which led to playing in several Melbourne-based bands and in studios as a session musician. In his mid-20s he took up keyboards and piano, sound engineering and production. He has written music for various albums, television, radio, films and documentaries.
Myers is now head of production at radio RPP.
Shaw's background is also immersed in entertainment. A classically trained pianist, vocalist and professional voice over artist, she links her "love of music" to "a love of poetry", which she started writing as a five-year-old.
Adding melodies to her poems led to "full blown song writing, back up singing, musical theatre performance and an EP".
Shaw has worked with Susie Ahern (vocal coach on The Voice and backup singer for John Farnham), singer, songwriter, record producer for Israel Cruz and Melbourne artist, Markia.
Myers says his collaboration with Shaw has allowed him to "delve into the electronic, pop, dance side of my musical palate, bringing a new richness to the sound through multiple layers of sound textures".
While seeing Aeon Volt live is out of the question due to COVID-19 restrictions, the duo's music can be heard online at Triple J Unearthed or YouTube, Spotify and their Facebook page.