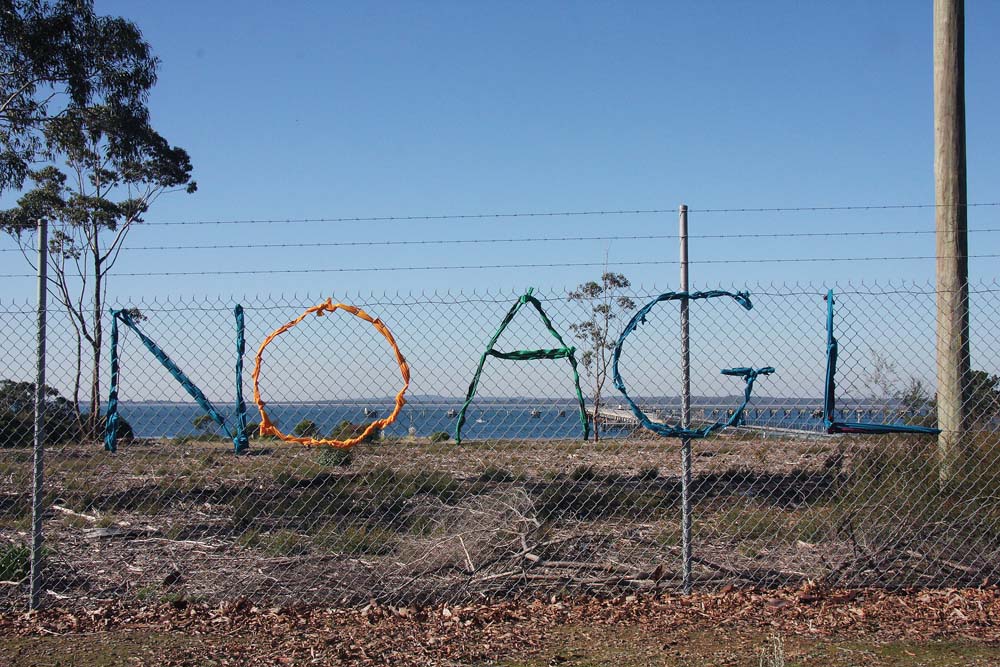 A COLOURFUL sign woven into the fence at Crib Point clearly showed power company AGL is not welcomed by all at Crib Point.
The company is awaiting a state government decision on its plan to establish a floating gas terminal in Western Port and a 56 kilometre pipeline to Pakenham ("Fairness call for AGL decision" The News 12/5/20).
Although colourful and eye-catching the "No AGL" sign on the fence around the site of the proposed gas terminal and jetty was removed within one day.
Don Juniper who photographed the sign before its removal, said he was "shocked to see the extent of the clearing, which I had heard that they had done previously".
The Save Westernport community group wants the state government to delay consideration of AGL's environmental effects statement (EES) until after the COVID-19 emergency.