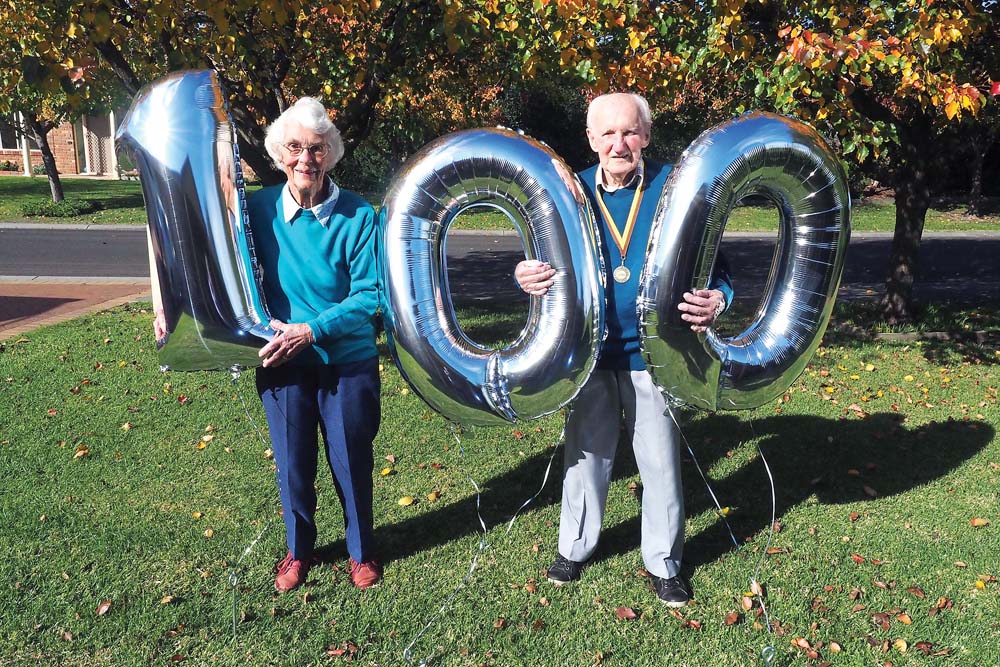 IN May two residents who live at Village Glen were widely celebrated as they enjoyed their centurion birthdays. What an amazing achievement, even COVID19 couldn't dampen the social distancing celebrations that were had!
Col turned 100 on the 8th of May and has a wonderful story to tell alongside his beautiful wife Joy. Col fought for Australia in the Navy in the Second World War and on his return, he started his life with Joy. He has had many and varied passions over the years including working as a motor mechanic for his father, a chicken farmer, building his family homes, a keen sailor, a woodworker and he loved travelling the country in his caravan. He was a cricketer in his younger days and then a golfer, and always barracks hard for his much-loved Hawthorn Football Club.
Maie turned 100 on the 19th of May and was driven around in style in an open top antique Mercedes Benz through her home at Village Glen. Alongside her late husband Harold, Maie's life has been packed full. As a keen golfer, a big achievement for Maie was a hole-in-one in 1971, she was also a competitive walker and an all-round adventurer. Maie took up photography and captured all her trips such as the times Maie and Harold travelled on their boat. Maie climbed the Sydney Harbour Bridge for her 80th Birthday, setting the pace for her family.
Both Maie and Col have wonderful stories to tell and have lived every minute of their 100 years.
First published in the Southern Peninsula News – 2 June 2020