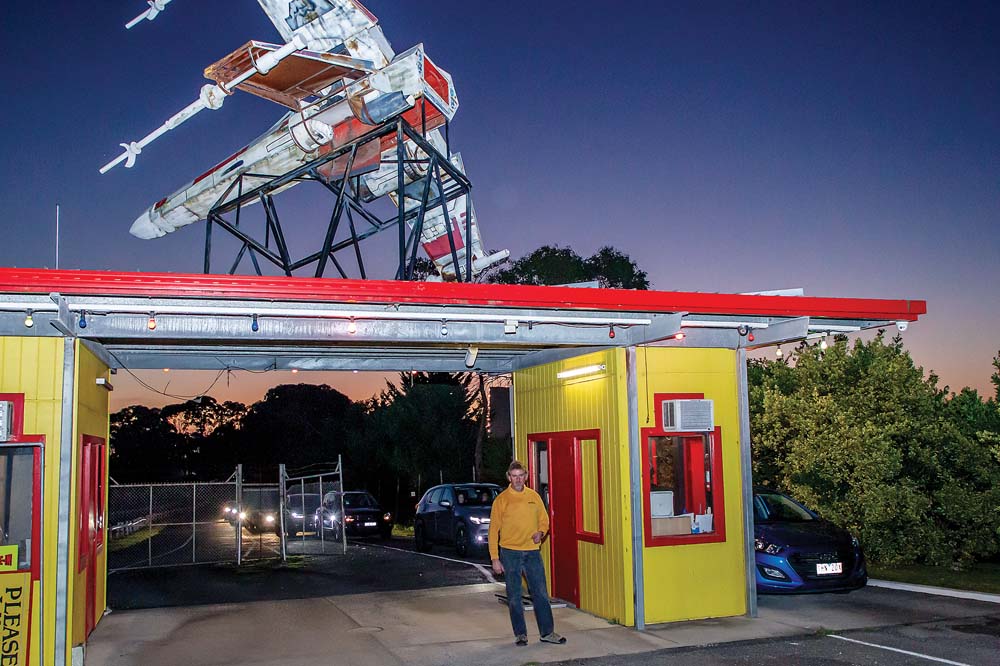 IT was just like old times at Dromana Drive-In last week, with cars lining up at the gate and the movies ready to roll.
The outdoor screens were back in business after emerging from the 10-week COVID-19 shutdown.
Owner Paul Whitaker said six movies were scheduled on the three screens over the two sessions of the Thursday 4 June opening night.
"It's a really good feeling to be opening again," he said after being closed since the last weekend in March.
"We will open Thursday to Sunday as normal but, if demand is high, we could go to seven days a week."
A part of the drive-in's fabric since it was opened by his father in 1962, Mr Whitaker took over in 1989 and included extra screens.
The family affair continued with wife Shelley running the American-style diner and their children helping out part-time after school and at weekends.
"The funny thing is we were never actually told to close [during the pandemic] so, theoretically, we could have been operating all through," he said.
"Our system is ideal for social distancing, with customers having no need to leave their cars. They are able to order food and drinks through our online system and, when they go to the toilet, they can wash their hands and use hand sanitiser."
He said an enthusiastic audience was eager to hook up the microphones on opening night, with "lots of bookings" to see Jumanji: The Next Level, Red Dog: True Blue, Back to the Future, Ferris Buellers Day Off, Bad Boys for Life and Mad Max.
First published in the Southern Peninsula News – 9 June 2020