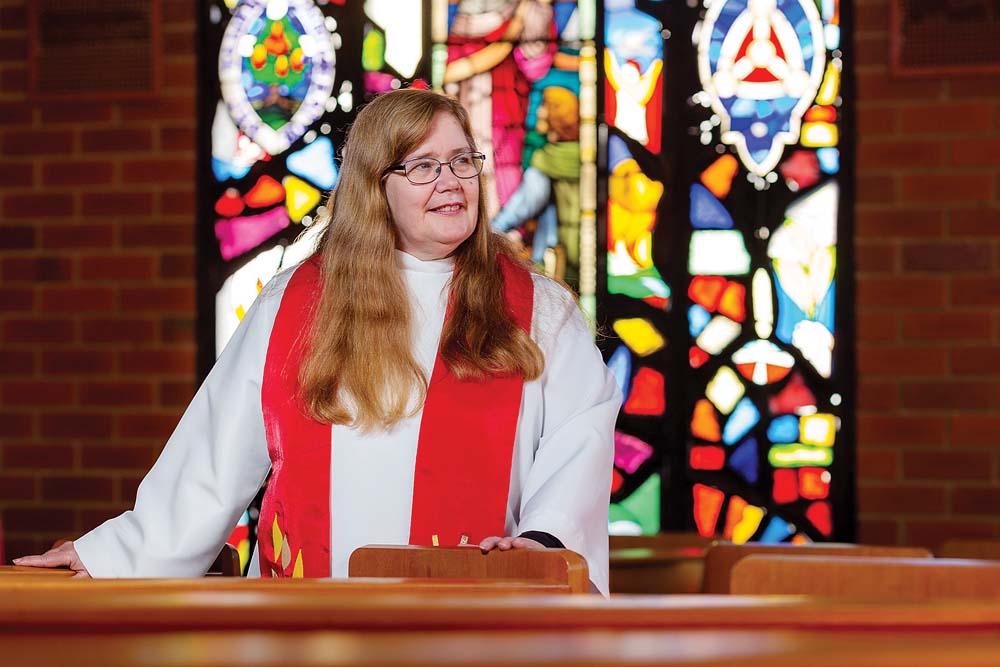 A WOMAN who trained as a nurse and a school teacher is the new minister at Mornington Uniting Church.
The Reverend Joy Blamires arrived in early May after 15 months of the interim ministry of the Rev Chris Cohen.
The St Marks posting is her first ministry. Ordained only two months ago she is the first woman to lead the church in Barkly Street which was established as a Presbyterian church in 1867.
The Rev Blamires began her theological studies in 2014 while teaching English as a second language. She took up full time university study in 2018, adding that it was "always in my background", although she "chose a slightly different path in getting to the ministry".
Brought up a Methodist, the new minister says she enjoys working with people, especially those in need, and helping to give their lives "meaning and purpose".
She says she is a good listener with strong interpersonal skills, understands ageing and, with her background as a teacher, gets on well with young people.
In these challenging days of COVID-19, the Rev Blamires says the church is finding new ways to connect with parishioners, such as with online meetings.
Of the 160 parishioners in the directory about 80 are regulars.
Many of the church's Sunday Zoom attendees were previously "on the fringe" and unlikely to visit the church. Now they are back in the fold although, as the Rev Blamires says: "We are not too sure when we can meet face-to-face".
The Rev Blamires has two sons in their early 20s, and is interested in choral music.
Although not living in Mornington she is in the church office most days and conducts the Zoom service at 10am on Sundays.