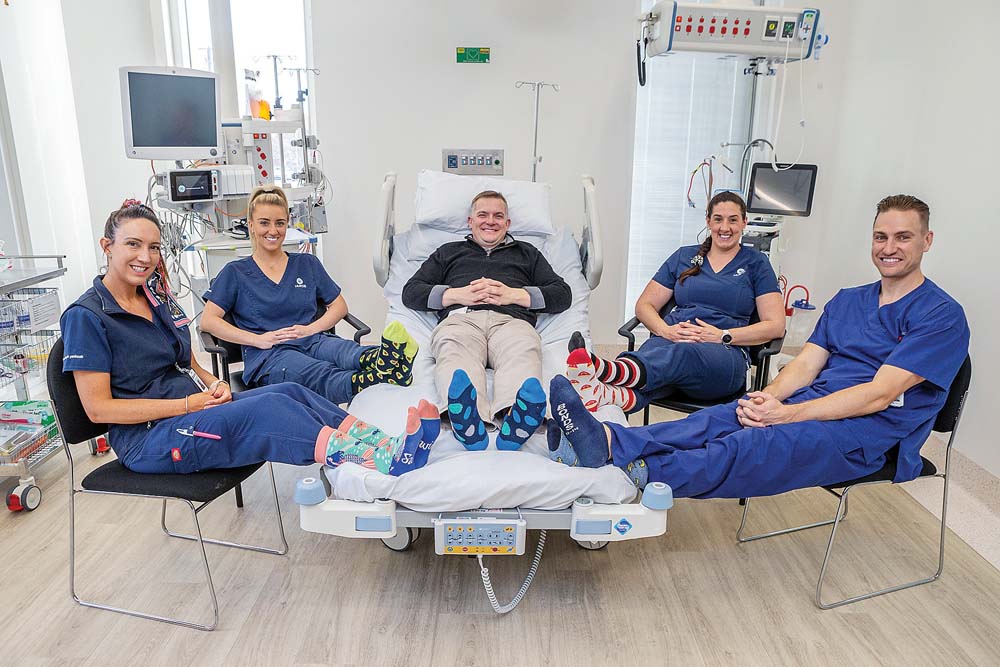 STAFF and doctors at The Bays Hospital in Mornington wore their crazy socks "loudly and proudly" on Friday 5 June.
The aim of the colourful display was to bring attention to the challenges faced by doctors and the disproportionately high suicide rates in the medical profession.
Cardiologist Dr Geoffrey Toogood, a long-time advocate for mental health, came up with the idea of Crazy Socks 4 Docs Day to raise awareness of mental health problems among health professionals.
Dr Mark Savage, of the hospital's intensive care unit, said: "As members of a caring profession, healthcare professionals strive to provide the very best care for our patients [but] we are not always so good at caring for ourselves and our colleagues, particularly when facing mental health challenges in life.
"Campaigns like Crazy Socks 4 Docs are essential to raising awareness of mental health issues as they affect health care workers, continuing the conversation and saving lives."