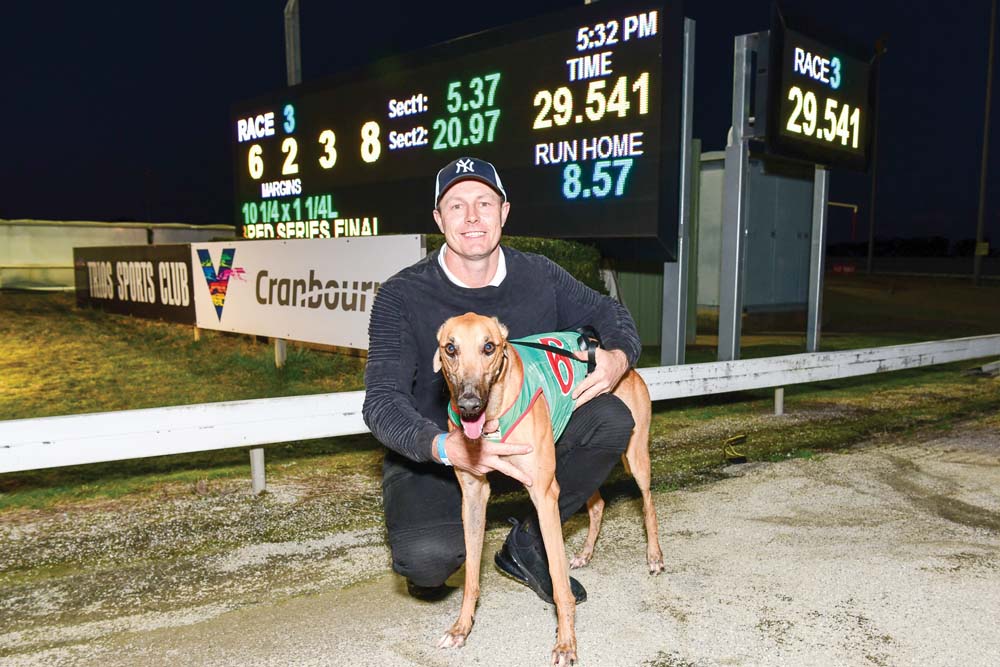 By Molly Haines
IT'S A Blaze has just done a great thing. Well a brilliant thing, broken Cranbourne's 520 metre track record in his second career start.
Previously held by Pop The Cork, the track record now stands at 29.541sec.
Amazingly, this wasn't the first time It's A Blaze has broken the track record. He first did so unofficially in May during a clearance trial to use blinkers, stopping the clock in a time of 29.578sec.
"It wasn't a surprise he broke the track record because he can run, but you never expect a track record," trainer Kel Greenough said after his GRV VICBred Maiden final heat last week.
Greenough admits that he has never raced a greyhound with blinkers on before and if it wasn't for his daughter suggesting blinkers he may not have tried.
"He had never fought, but he did tend to run with other dogs rather than going past them," Greenough said.
Greg Sprod is the owner and breeder of It's A Blaze, who is the son of Fernando Bale and It's A Fling.
It's A Blaze picked up the $7,500 first prize in tonight's GRV Vic Bred Maiden Final at Cranbourne.