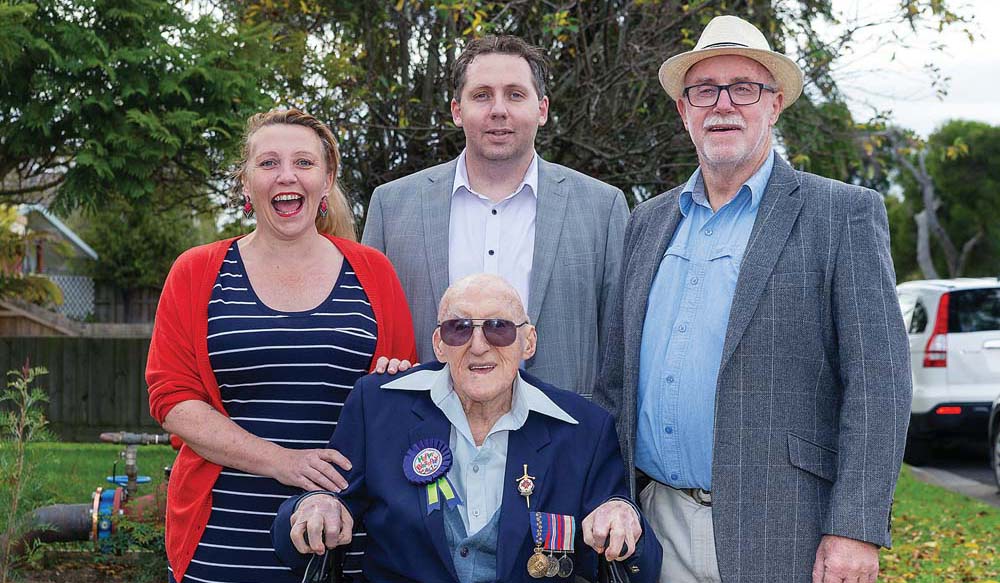 IT'S doubtful if anyone's centenary has been more grandly celebrated – or its recognition more justly deserved – than that given to Capel Sound resident William Lumley AM, who turned 100 last week.
By any account Mr Lumley has led a life of outstanding service to the community.
He was the first president of the National Pharmacy Students Association of Australia, Chelsea councillor and mayor, Justice of the Peace, inspection pharmacist for the Commonwealth Department of Health, board member and president of the Chelsea Bush Nursing Hospital for 31 years, as well as being on school, lifesaving and community boards and committees over many decades.
As a volunteer, Mr Lumley was on the board of the Peninsula Ambulance Service for 30 years, and president for five years until the service was absorbed into the Metropolitan Ambulance Service, serving as vice president for two years before retiring in 1989.
In 1991, he was honoured as a Member of the Order of Australia (AM) in recognition for his work for the community with the ambulance service. His former colleagues hadn't forgotten his 100th birthday: On Tuesday 16 June members of the Metropolitan Ambulance Service held a procession and drive-through at the Village Glen Aged Care Residences in Balaka Street, Capel Sound, to mark Mr Lumley's centenary.
Mr Lumley was all smiles as he sat in an ambulance, chatted with officers and generally had the time of his life watched on by a large crowd of well-wishers.
The honour was deserved: After qualifying as a pharmacist, Mr Lumley and his wife and son moved to Chelsea in 1950 to open an Amcal pharmacy. As the only pharmacist living in Chelsea at the time, he was often contacted after hours and relied upon by the community.
Elected a Chelsea councillor in 1953 Mr Lumley was appointed mayor (1955-56), representing the council on many committees and boards.
After being appointed an inspection pharmacist with the Commonwealth Department of Health in 1964 he visited pharmacies all around Victoria until his retirement in 1983.
First published in the Southern Peninsula News – 23 June 2020