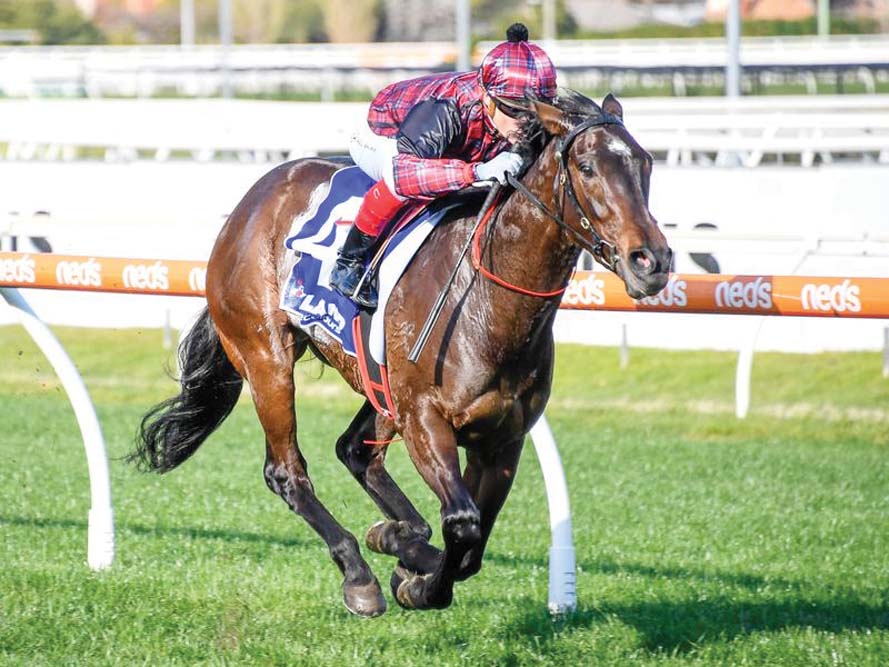 HORSE RACING
TRAINER Dean Binaisse has topped off a remarkable comeback with a three-year-old filly that was twice recommended to be put down following an unsuccessful knee operation last year.
Following a breakthrough victory at Caulfield on Saturday 28 June, Binaisse explained the long journey taken to get Felicia back to not only full health but to be competitive in city class races after the ownership group were told to expect the worst.
The former Matthew Seyers-trained Felicia was unbeaten as a two-year-old in Adelaide winning twice by a combined margin of more than eight lengths before suffering a bone chip in the knee.
While she went to a clinic to have it removed, a secondary infection worsened the joint with the leg showing little response to any treatment.
Despite two veterinary clinics of the opinion to put the filly down, Ribblesdale Stud's Brooke Barker insisted otherwise. Further scans and operations, pushed by Barker, saw the filly start to show improvement with Barker also providing rehab for Felicia on her farm before heading to Binaisse's property in Mornington to utilise his water walker.
Binaisse said "this horse wouldn't be here if it wasn't for [Brooke]".
"She was the one who dug her toes in and wouldn't let them put her down," he said. "The people at Golden Plains (Animal Hospital) did a super job on operating on her again.
"It's taken a long time, but with the water walker and the beach program that we've got, that's what has nursed her back to health and got her to racing. The owners came into this with no expectations, and we've managed to get five runs in this preparation and she's going to the paddock perfectly sound."
Felicia made her return to the racetrack in the $120,000 VOBIS Gold Dash in April where she managed to finish half-of-a-length away in third. The gutsy filly had another three starts resulting in a fifth, third and second placing in town before scoring her first win back on Saturday in the three-year-old fillies handicap.
Binaisse said there's also been plenty of quirks that have needed to be worked out before returning the filly to the races.
"She came to us with some ordinary habits," he said. "She was hard to ride, she had to be loaded last and they struggled to get her into the mounting yard.
"But that's where the lead pony 'Elvis' comes into it.
"[Felicia] wouldn't even roll in the sandroll without him but now she's become attached to him. He keeps her happy in the roll, he does a lot of her work with her at the beach and even leads her out onto the track on the mornings that we take her there.
"The beach was a pretty big thing for [Felicia's] recovery but again, without Elvis, we wouldn't have achieved what we have so far. That's just the extent you've got to do to keep horses happy."
Felicia will now go out to spell at the stud to "thicken up and mature" before coming back to target some black-type mares races if the tracks remain wet.