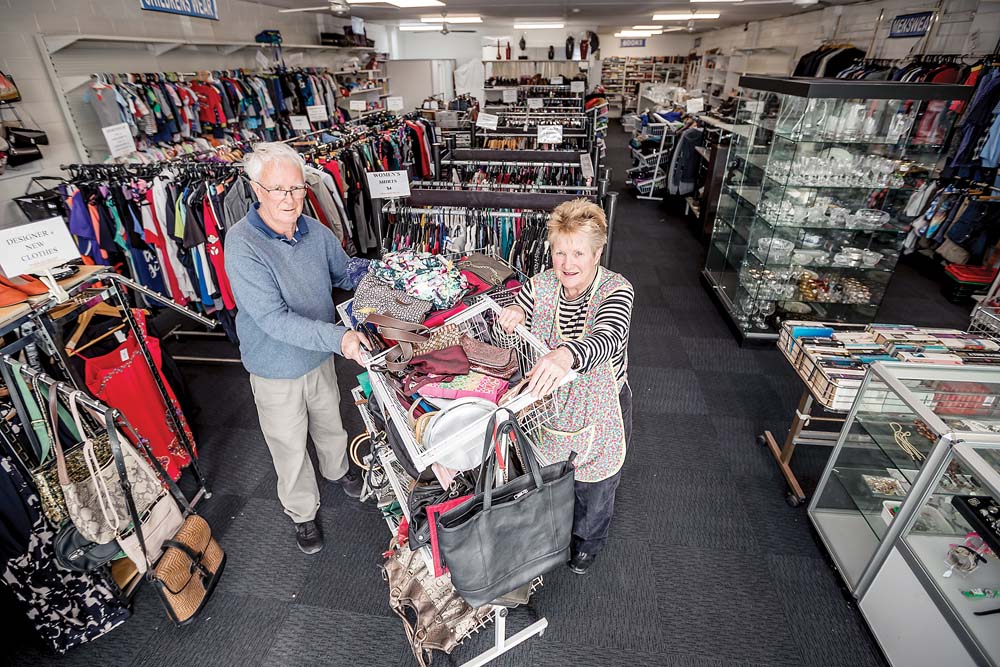 RYE Opportunity Shop volunteers have taken the opportunity to revamp their shop during the coronavirus shutdown before an expected reopening on 13 July.
The shop was suffering from a lack of space, a tired building and a leaky roof, Southern Peninsula Community Fund secretary Dorothy Mortlock said.
Being closed enabled repairs, renovations and sprucing-up of the premises without interference to customers and staff.
"The new, clean look will complement the need for social distancing, control of the number of customers and staff in the shop, and the cleaning, and sanitising, to ensure that everyone is protected," Ms Mortlock said.
"We'd be very pleased to see all our regular customers again, and invite those who haven't yet visited to come along and browse the opportunities we have on offer."
Rye Opportunity Shop is run by the Southern Peninsula Community Fund. The stand-alone incorporated association is not aligned with any other charitable body. Its only purpose is to raise money for charities and worthy causes on the southern Mornington Peninsula.
"By shopping with us you will be directly supporting these causes and adding to the more than $4 million which has been raised and distributed during the shop's 60 years of operation," Ms Mortlock said.
Details call 5985 2479.
First published in the Southern Peninsula News – 7 July 2020