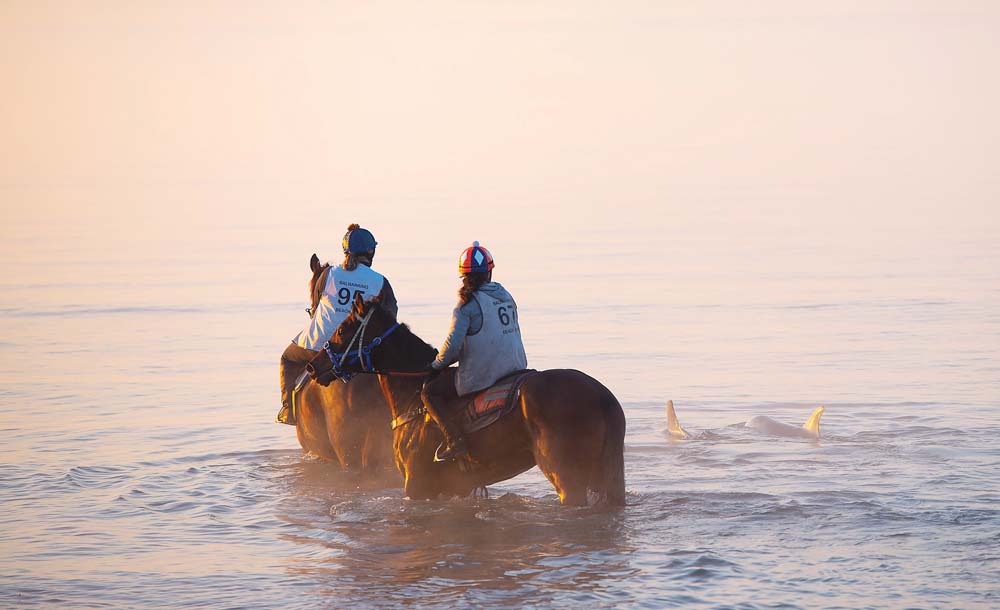 TOM Putt knows a thing or two about creating an image, and when he arrived at Balnarring beach early on a cold, misty morning he knew that all the right ingredients were available.
Putt, of Mount Martha, had watched racehorses being exercised at the beach before but never had the conditions been so favourable.
"With the forecast for near freezing temperatures overnight, I dragged out my winter woolies and prepared for the frosts and icy conditions the next day," he said.
The soft morning light revealed horses emerging from the mist.
Used to the horses cantering up and down the beach before taking a dip, Putt watched as fins appeared near the horses' flanks. Two dolphins had joined the group in the water.
"With mist rising from the ocean touched by the soft golden light, I couldn't believe how beautiful this moment was," Putt said. "Here were these gentle giants interacting with the playful dolphins. The horses bobbed their heads in excitement, seemingly encouraging the dolphins to come closer."
Fascinated and knowing it was a golden moment, Putt spent 10 minutes photographing the scene unfolding before him.
Go to tomputt.com to see the results of his morning's work.
First published in the Southern Peninsula News – 7 July 2020