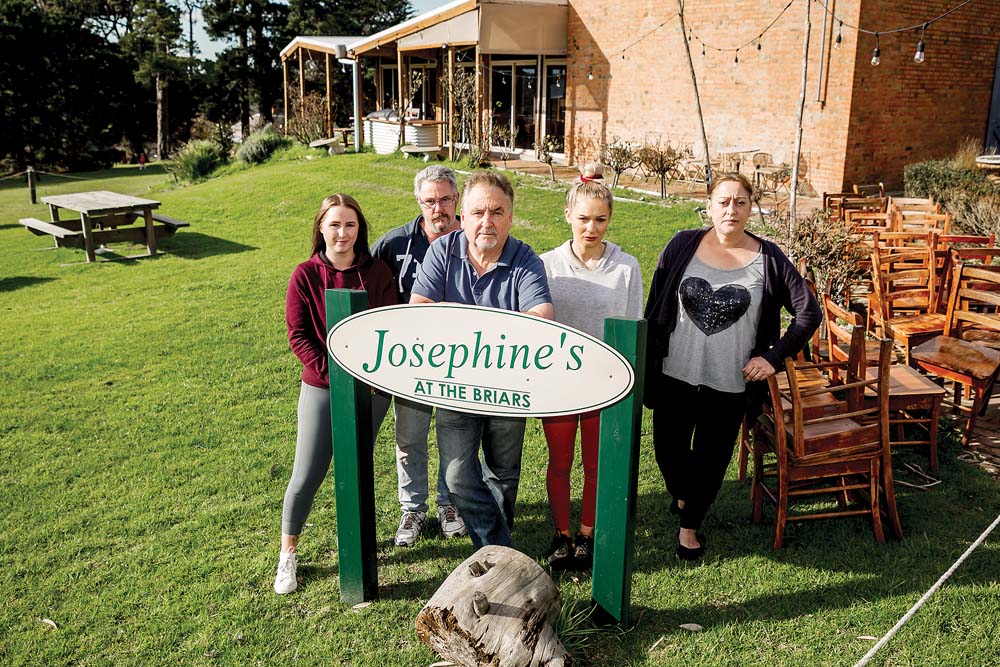 STAFF at Josephine's Restaurant at The Briars were packing up and vacating the premises last week after being "left hanging" by Mornington Peninsula Shire.
Managing partner Mike Bayne said they were being forced to leave the restaurant and function venue overlooking The Briars homestead on Nepean Highway, Mount Martha, after seven years due to "council's incompetence".
"We weren't offered a new lease," he said, adding that the council "appears to be more interested in who has the most money to improve the facilities going forward and not caring and providing for the community".
Mr Bayne said discussions from mid-last year with shire staff about potential five-or-seven-year leases "came to nothing", despite an implied resolve by the council to have a lessee in place by February or March.
"The whole process just dragged on and even now they haven't come up with a winner," he said.
"We certainly have not been kept informed. They didn't return our emails."
Mr Bayne said he was told on 5 June the tender process was "in no man's land" and that he may be offered a three-to-five-year lease. He then sought a five to seven-year lease.
But nothing was settled and, even as late as 10 June, he said he was being asked if he would consider a month-to-month tenancy from 30 June. "I said, 'put it in an email please', but they never did. I didn't hear anything. No one contacted us."
Mr Bayne said the business was "going well" but lingering uncertainty over a new lease coupled with COVID-19 restrictions made planning for events difficult.
"We lost a lot of forward bookings. Weddings were starting to flow but they take a long time to plan and we lacked certainty."
Now the business into which he says he has sunk up to $200,000 since November 2013 is "not worth a cent".
"It's just folded; fallen apart," he said. "We are trying to sell stuff to recover some of the costs."
The five staff – up to 15 for special events – are looking for work.
"We have endeavoured to provide a lovely restaurant and wedding function facility for all in the local community and abroad, Mr Bayne said.
"It appears that Sunday 28 June will be our last day although they haven't officially advised us of that yet. Left hanging yet again right to the very end."
On Friday (3 July) the shire's property manager Nathan Kearsley said: "The former tenant departed after the expiration of the lease on 30 June.
"The shire recently conducted an expression of interest for the operation of the Village precinct at the Briars in line with the vision of the Briars master plan. Council will soon be considering the outcome of this process, including short and long term options for the restaurant and the broader precinct."
First published in the Mornington News – 7 July 2020