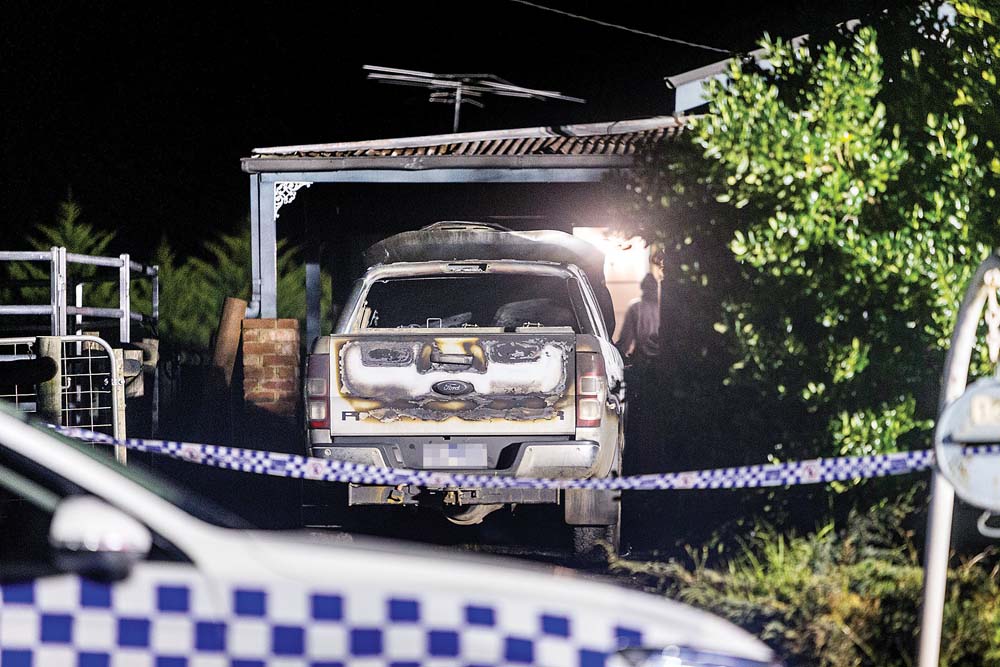 DETECTIVES from the Armed Crime Squad are investigating a shooting and a car fire at Baxter, Thursday 2 July.
Emergency services, including Hastings SES and Baxter and Somerville CFA crews, were called to a property on Grant Road about 3.45pm.
Witnesses reported a fight between two men and an aggravated burglary during which a man was hit by a shotgun blast.
A 30-year-old Baxter man was taken to hospital with serious injuries to his upper body. Police arrested another man, also 30, at the scene and charged him with firearms offences. It is believed the men are known to each other.
Police said a "number of other people" were at the property at the time of the shooting, however no one else was injured.
They would not comment on reports a chainsaw was involved.
A burnt-out Ford Ranger utility was seen at the property after the shooting, and a truck's windscreen appeared to have been smashed.
Hastings SES provided lighting and remained onsite overnight.
Anyone with information is urged to contact Crime Stoppers or 1800 333 000 or crimestoppersvic.com.au.
First published in the Southern Peninsula News – 7 July 2020