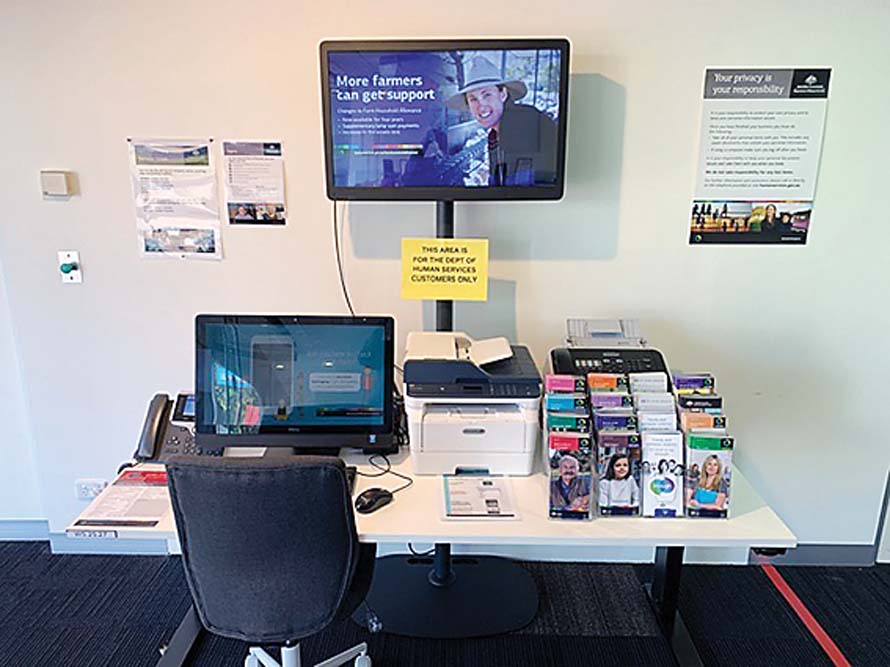 THE reincarnation of the Mornington Centrelink office as a part-time agency service at Mornington Post Office is pleasing its creators but disappointing members of the community.
Sandy Mamo, an acting general manager of Services Australia – the company tasked with easing the transition away from the former CES office in Main Street – said on 6 May that the new service was working well.
"I am very pleased to say that the [centre] continues to see a significant decrease in customer traffic – reduced by an additional 80 contacts per day from just a few months ago," she said.
"The new agent is seeing a very small number of contacts, however, it is early days and this may pick up."
These comments are at odds with local concerns that Centrelink services are being stretched as never before because of layoffs during the coronavirus pandemic and fears the jobless rate is set to soar at the end of September when the federal government's Jobkeeper program winds up.
Mornington Peninsula Shire mayor Cr Sam Hearn said he had written to Government Services Minister Stuart Robert "highlighting our community's concerns about the inadequacy of the level of service, adding that council very much shares this view".
He said he had asked to meet the minister to "discuss how we can work together to ensure there is an ongoing Centrelink service at Mornington that adequately reflects the needs of our community".
Ms Mamo said her staff had visited 14 local businesses/services and none had raised concerns about the changes.
The announced closure of the Mornington CES and Medicare offices in February generated a wave of protest and even talk of a public rally ("Rallying to save Centrelink" The News 2/3/20).
The planned public show of support – which was cancelled due to the introduction of COVID-19 restrictions – was a salvo in the campaign to retain the Centrelink office which was slated to close 30 March and be replaced by a 15-hour a week agency.
Mornington Community Information and Support Centre manager Stuart Davis-Meehan said last week he doubted "anyone has the energy" to run another protest rally.
"As far as I can tell the office will close [at the end of September], leaving the agent to continue.
"I would have thought there would have been an increase in demand from anyone newly unemployed due to the pandemic. Maybe they are all millennials who are completely familiar with and happy to use the internet for services?"
Services Australia general manager Hank Jongen said the agency service at Mornington Australia Post opened on 31 March. Self-service equipment is available during regular business hours while personalised support is available 9am-4.30pmTuesdays and Thursdays.
First published in the Mornington News – 7 July 2020