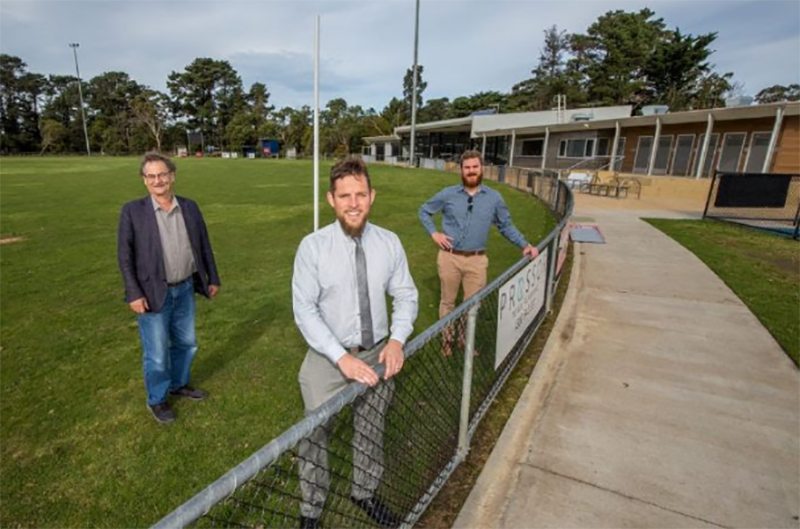 A NEW design for Balnarring Recreation Reserve is aimed at taking the ground to the next level.
Mornington Peninsula Shire says an improved surface and updated infrastructure will provide a safe and accessible high-quality sports ground.
The mayor Cr Sam Hearn says council supported the project while recognising the importance of quality sporting venues across the shire.
"Sport is such a fundamental part of our culture and with the recent coronavirus lockdown, our community is more excited than ever to bring it back into our homes."
Cr David Gill said the works are giving "our local sporting teams something to look forward to".
"Recent times have been hard on local sporting teams and these works will be a great reward to our community who have been waiting patiently to step back out onto the field," he said.
"The pandemic has made us all appreciate being able to catch up with family and friends. Upgrading the oval to support our football and cricket teams will mean our community has a fresh new place to come together and enjoy grassroots sports."
First published in the Western Port News – 8 July 2020