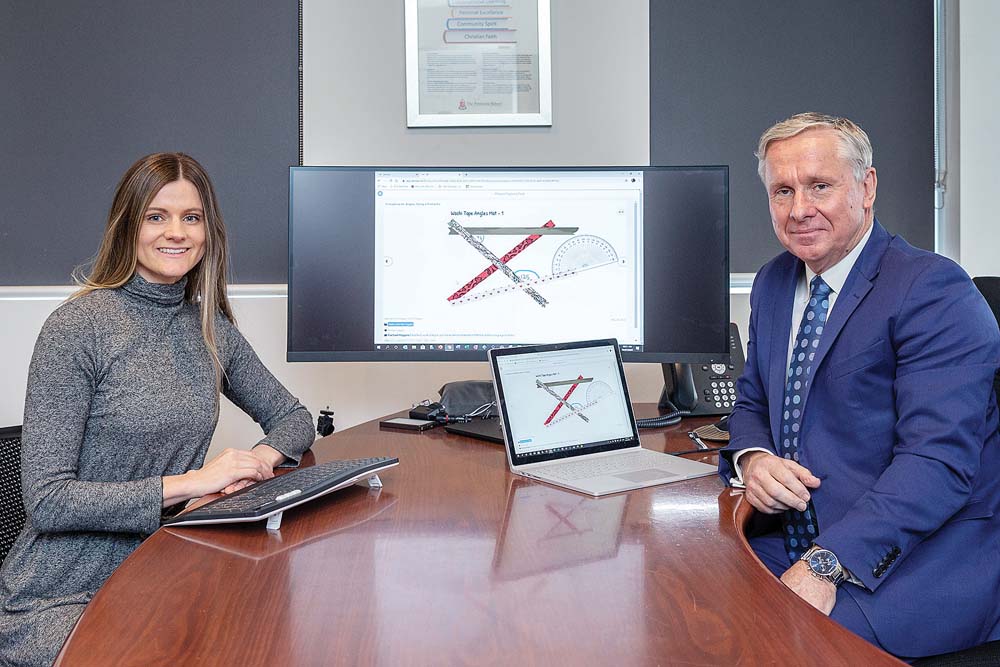 WHEN the Premier Daniel Andrews announced a return to stage three restrictions last Tuesday, he also tackled the vexing question of what to do with the hundreds of thousands of students due back at school this week for the beginning of term three.
The premier's solution was to get VCE and specialist school children back, but to extend school holidays for those in prep to year 10.
Peninsula Grammar, Mount Eliza, is one of a handful of Independent schools that will return to its online learning program today (Tuesday 14 July), rather than giving students an extra week of holidays.
In a letter to parents, principal Stuart Johnston said the school had again found itself "in a situation that requires both resilience and resoluteness".
"I write today to inform you we will not waiver in our determination to se-cure the learning journey of each child at the school," Mr Johnston stated.
Preparations began in early March to take the school curriculum online at the first sign of an escalation of the coronavirus crisis. During remote learn-ing in term two, students were required to be at their computers during usual school hours, in school uniform, and were directly taught by their teachers with only slight variations to their in-class timetables.
Having proven the effectiveness of their online learning program, the school has decided that students' best interests are served by reverting to online learning for the beginning of term three.
"Throughout the duration of this crisis, we have placed the students and their learning at the centre of all decisions, and so we remain determined to provide for them the routine they need at this point in time," Mr Johnston said.
"We are inherently proud of the quality of the learning our exceptional teachers have provided and will continue to provide our students and we will not compromise on this."
Students in years 10, 11 and 12, as well as those whose parents are unable to be at home, will return to the school's classrooms on Tuesday.