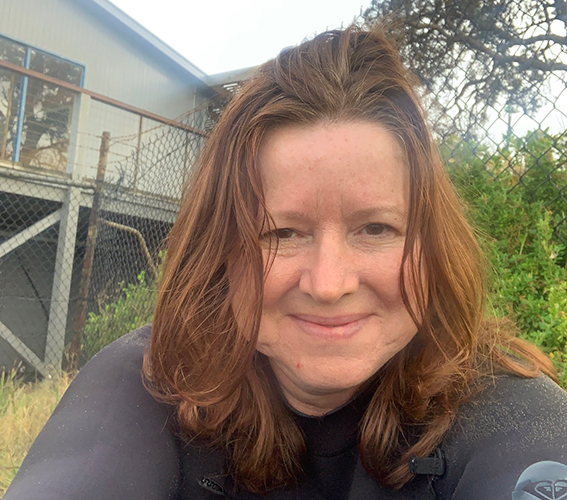 A SOMERS health expert has added her voice to calls the Mornington Peninsula should be excluded from the Greater Melbourne lockdown area to help beat COVID-19.
"We need a checkpoint as they have at the border between Victoria and New South Wales to keep people out and stop the virus spreading," virologist Sue King said.
"The state government needs to put a stop to it."
Ms King is backing the mayor Cr Sam Hearn's demand that the peninsula be designated a regional area so visitors simply cannot flock in from other suburbs and potentially bring infections with them ("Outsiders stay away – mayor" The News, 14/7/20).
"This is a highly contagious, deadly disease and we have no idea how many infectious people there are on the peninsula and what suburbs they are in," she said. "We need to know so we can lock down those suburbs immediately."
Ms King said the problem was exacerbated because people's Medicare cards link them to their place of residence – not where they had been tested – so it was important for accurate COVID-19 tracing that people stay at their main homes.
Ms King studied virology at university and worked in infectious diseases at a medical school in the UK and is "very familiar with viruses".
She said people visiting the peninsula from inner Melbourne should be quarantined for two weeks – especially those coming from high-risk areas.
"This virus is extraordinarily contagious and can last on plastic for seven days," she said. "It is very stable and presents no symptoms in a significant number of people and is easily passed on – even when an infected person has no symptoms."
First published in the Southern Peninsula News – 21 July 2020
____
Update printed in the Southern Peninsula News – 3 August 2020
Not 'health expert'
Somers resident Sue King was identified as a health expert and virologist. Ms King says she is not a health expert: "I am a qualified virologist, that is a research person, not a health expert but a qualified laboratory virologist."
Ms King says she has sought verification of the opinions she expressed in the article from Victoria's chief health officer Brett Sutton and Australia's acting chief medical officer Paul Kelly.