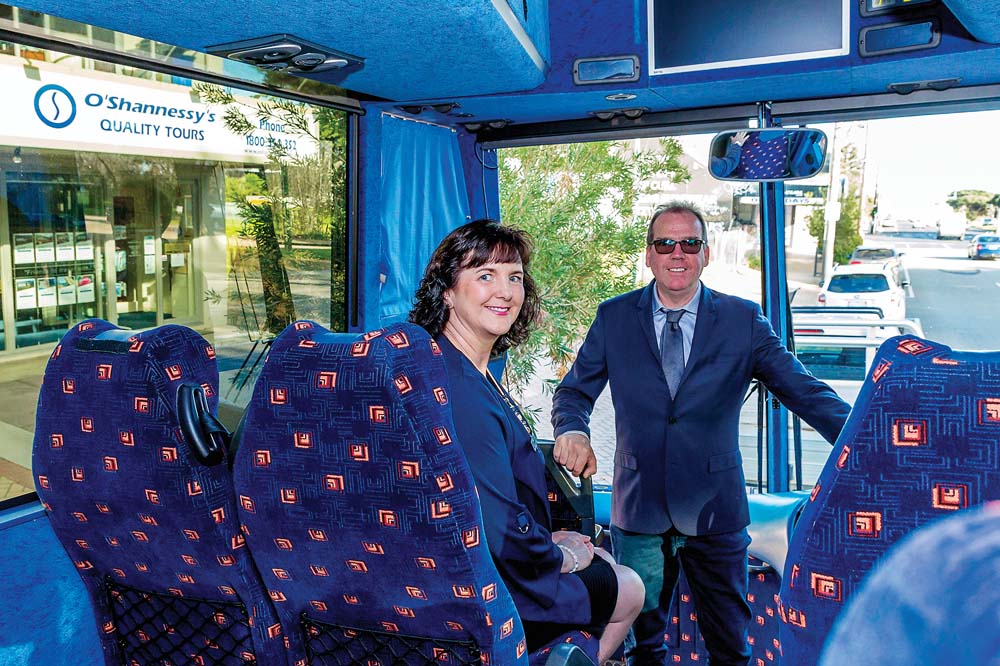 A SIX-MONTH extension of the JobKeeper subsidy is "absolutely imperative for the survival of coach tour companies – a vital part of the Mornington Peninsula's tourism industry".
Chris O'Shannessy, of O'Shannessy's Quality Tours, based at Rye, said the tourism industry was "not alone in bearing the brunt of the economic crisis this pandemic has caused. But I would say without a doubt it is, along with the hospitality industry, one of the hardest hit.
"Our two industries work hand in glove in support of each other."
Mr O'Shannessy said coach touring brought visitors to small, out-of-the-way towns, provided revenue for hospitality businesses, and made holidays possible for those with physical or mobility issues, or who could no longer drive themselves.
"This is an entire industry that may close down completely, without a long term future strategy that includes ongoing support," he said.
"Our future survival lies in the hands of our government."
Mr O'Shannessy said his 35-year-old bus touring company was well known on the peninsula. The "mum-and-dad" company employs local people in the office, as well as tour directors from around the country.
"We completed over 100 tours last year and brought fun and joy to the lives of many Australians, particularly seniors.
"In March our operations were reduced dramatically due to the COVID-19 pandemic. Our business has been in complete hibernation ever since."
Mr O'Shannessy stressed he was "not whingeing".
"We understand why it's not pertinent to be on the road and we don't expect to be so for a while, but we do need support for the longer term."
First published in the Southern Peninsula News – 21 July 2020