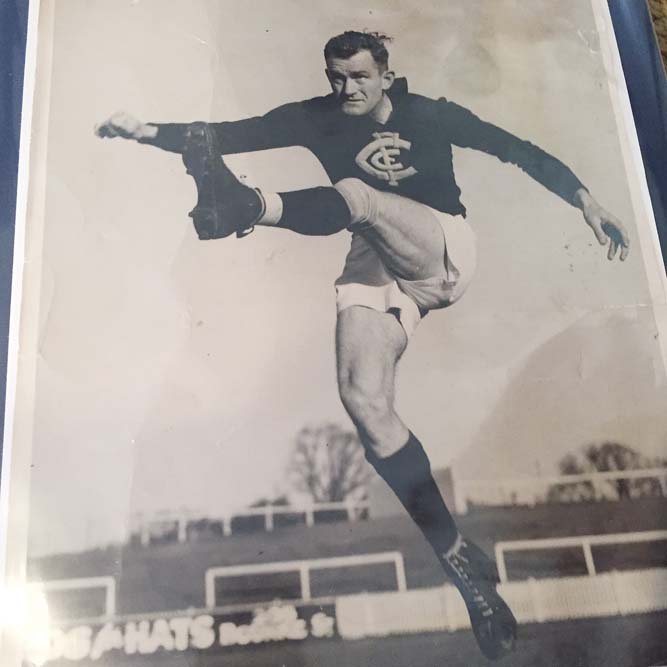 FOOTY fans are rallying to fly the flag even as the Victorian AFL teams and their families head north to hopefully complete the season.
Carlton supporter Dianne Baxter, of Bittern, says her dog Georgia is also a great fan of the Blues.
Although she is probably more of a mascot than active club member, Ms Baxter credits Georgia with having a fine Carlton pedigree.
"Her 'grandfather' played in three winning Grand Finals, was the club's leading goal kicker six times and was inducted into the Carlton Hall of Fame. Georgia is definitely a true Blue," she said.
Ms Baxter's father Ken was "chased" by several VFL clubs, including Essendon and Richmond, while playing for Werribee.
However, it was Carlton that eventually won the contest for the recruit who went on to play 153 games and score 365 goals for the Blues.
Baxter played from 1938-1941 and 1945-1950. He was the club's leading goal kicker in six of those years and played in the 1938, 1945 and 1947 Premierships.
He was made a life member in 1946 and inducted into the club's hall of fame by then club president John Elliott on 9 May 1998.
Dianne Baxter said her father's decision to go with Carlton was sealed once he began dating her mother, Maisie, the cousin of the Blues' then coach, Brighton Diggins.
"Mum contacted Brighton who in turn contacted dad. The rest is history," she said.
Ken Baxter died at 41, while he and his then wife Maisie were living in Cheltenham and running a grocery store.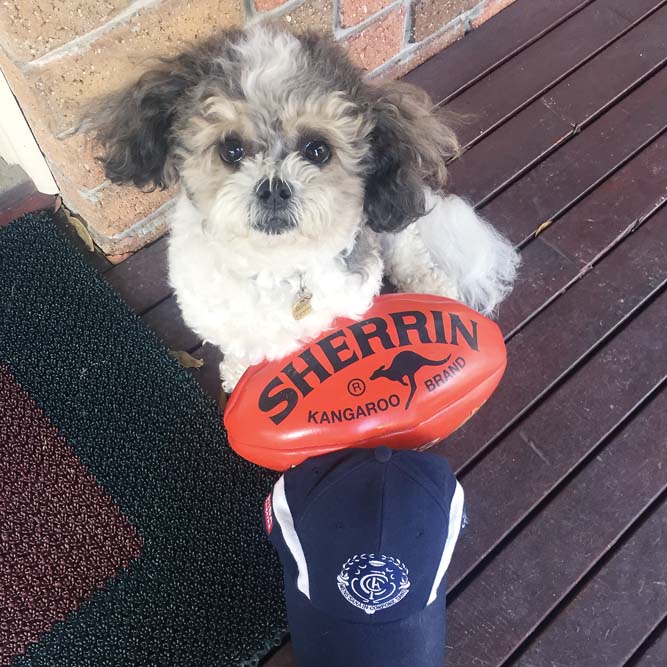 First published in the Southern Peninsula News – 21 July 2020