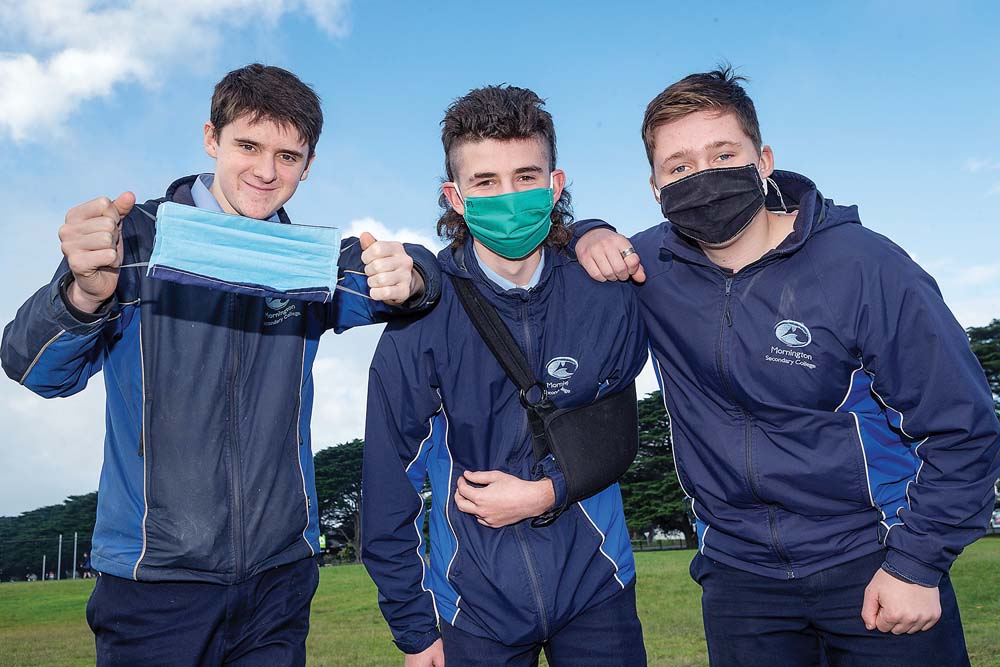 PROTECTIVE face masks are now compulsory and students in the Mornington Secondary College VCAL class are being credited with making an astute business decision.
They are making face masks to tackle COVID-19 under the name: STS – or Stop the Spread – as well as learning about running a business.
Teacher Anne-Marie Burnet said the year 11 students had set themselves up in a "factory" divided into various departments, such as marketing, sales and production to make the washable cloth masks, and business is booming.
Part of their marketing philosophy is showing younger teens that it's cool to wear masks, with plans to make them in school colours for the classroom.
Ms Burnet said the students were taking their roles "very seriously".
"The students didn't realise the size of the need," she said. "So far they have made 150 with another 40 due by Monday morning 20 July. One woman ordered 14."
The turnaround time is 36 hours.
The $6 masks in adults and children's sizes are made of cotton in three layers. They are washable and can be folded to fit inside a pocket or purse.
Order masks at: stop.the.spread3@gmail.com