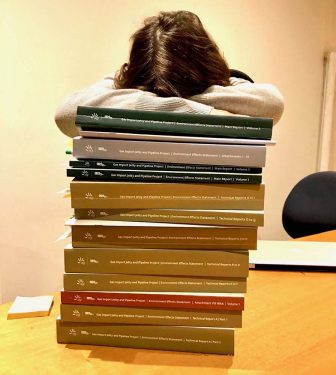 MORNINGTON Peninsula Shire has joined the chorus of calls for the state government to stop the exhibition of AGL's plans for a floating gas import terminal at Crib Point until after the lifting of the stage three COVID-9 restrictions.
It says that if Planning Minister Richard Wynne does not agree to postponing the exhibition of the environmental effects (EES) prepared by AGL for its gas plan he should "at the very least" extend the submission time by four weeks.
Mr Wynne has already added 10 days to the scheduled exhibition of the EES relating to AGL gas terminal and a 56 kilometre pipeline to Pakenham.
Adding confusion to AGL's bid to use Crib Point is a rival proposal by Viva Energy's to develop a gas import terminal at its Geelong refinery ("Late entry adds pressure for gas plan" The News 7/7/20).
"We don't understand why this EES process is continuing when so many others have been paused, including, now, the federal parliament itself, "Chris Atmore, of the Save Westernport group, said.
Liberal MP for Hastings Neale Burgess said the COVID-19 lockdown was scheduled to end on 19 August, just five days before the submission deadline for the EES.
"It will not be possible for residents to properly scrutinise the complex EES documentation, during a COVID-19 lockdown," he said, making it "impossible" for their "genuine involvement".
Kelly Parkinson, AGL's senior manager project engagement, said "we understand and acknowledge the community's concern that continuing an EES process during the period of social isolation presents challenges".
"That said, we believe that a thorough and comprehensive engagement process can still be achieved in this environment."
Mr Burgess said it was unfair to expect the exhibition to continue "under these unusual and difficult circumstances".
"The lockdown has made it impossible for residents to meet face to face, hold working groups or public meetings to discuss this enormous and complex EES."
Mr Atmore said Save Westernport was "significantly stymied and disadvantaged in being able to respond to this massively complex set of documents".
"We understand the government has many critical issues to address, but this suspension in the EES process should be one of them as the impacts of this proposal, if it goes ahead, will be long lasting on all of us.
"Finding people in government or other organisations to address questions we have are almost impossible because people are working from home. Many of us have poor internet – the list goes on."
Mr Atmore said some people had experienced technical problems when trying to connect with an online EES information session run last week by the shire.
"This community is facing the same stresses as everyone else – home schooling, job insecurity, infection risk, the grim economic outlook and many other highly stressful realities relating to COVID-19 and, on top of all that, we are expected to just get on with the EES as if the world around us hasn't changed.
"Nobody loses by adding time to the EES process – not AGL, not the government and not gas users. This is a matter of procedural fairness."