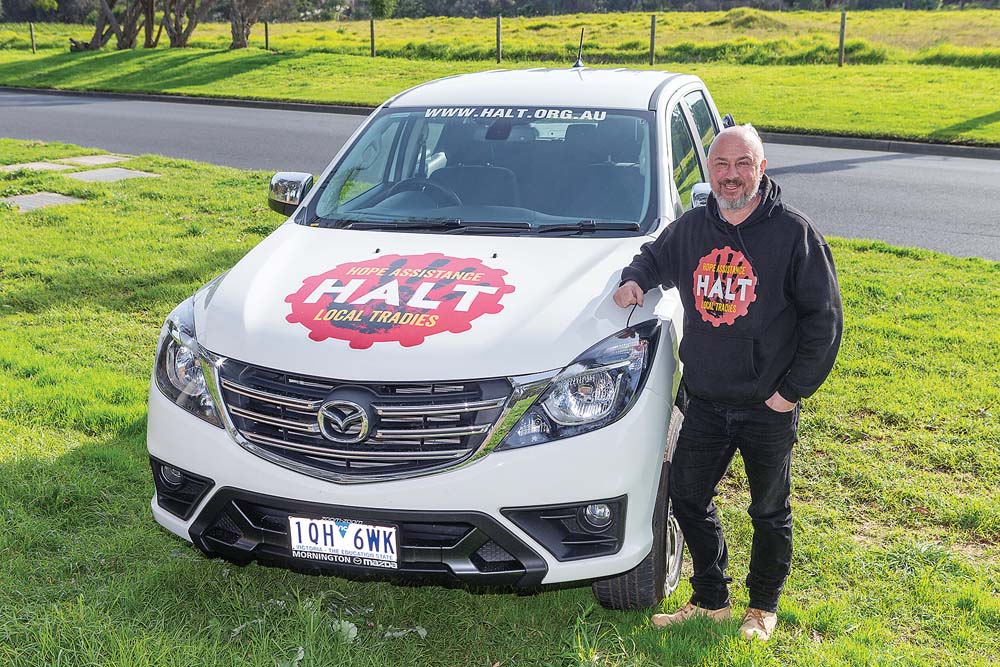 STAFF at mental health charity operating on the Mornington Peninsula say they have spoken to more than 1000 "tradies" over the past seven months to "see if they are OK".
As members of Hope Assistance Local Tradies (HALT), they promote the message that it is acceptable to ask for help when you need it, and that any stigma linked to mental health is slowly shifting as people accept that it is part of everyday life.
The issue was highlighted last week with the death of former Hawthorn and Richmond player Shane Tuck, son of former Hawthorn great Michael Tuck, who took his own life when only aged 38.
The HALT message stresses that mental health is our emotional, social and psychological wellbeing. It affects how we think, feel and act and plays a role in determining the kinds of choices we make in our lives. Poor mental health can lead to poor choices.
HALT project worker Mick Simmons said the charity was also targeting the younger demographic aged 12-25 which is being battered by restrictions and changed circumstances caused by COVID-19.
"We have collaborated with Mornington Peninsula Youth Services and Headspace to create an extensive support service for the youth on the peninsula," he said.
"We are letting young people on the peninsula know they are not alone and that there are very good resources available to help them."
Mr Simmons said stresses exacerbated by the pandemic can come from home-schooling, cancellation of the usual sporting activities for footy, soccer, netball and basketball, and isolation from friends.
"We want to show what support services there are during COVID-19 on the peninsula and how to access them. They are free and confidential."
First published in the Southern Peninsula News – 28 July 2020