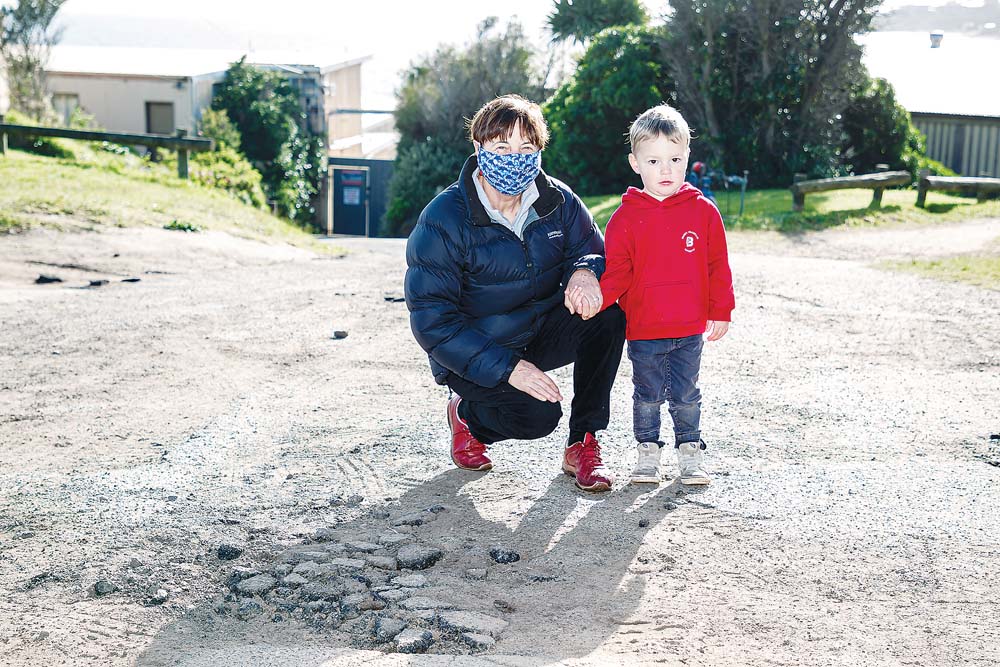 THE car park and road leading to Canadian Bay beach – described as the most popular in Mount Eliza – are a disgrace, according to the Mt Eliza Association for Environmental Care.
Member Judy Smart said the "whole area is very run down, with car parking dominating the landscape, and the road barely driveable. The picnic area is sub-standard".
"We have been trying to get the shire to upgrade the car park and picnic ground because the whole area is very run down and ugly, and the road in has massive pot holes," Ms Smart said.
"It's the only beach in Mount Eliza with easy access for families and the less able. The other beaches have long steep cliff tracks, so it has far more visitors and users than any other Mt Eliza beach.
"The shire has a plan for its upgrade, written in 2012, which is very acceptable. We believe that it was nearly scheduled last year or the year before, but Mount Martha got the work done instead."
The shire's coastal planner Laura Crilly said in a letter to the association that the Mount Eliza Foreshore Reserve Management Plan (2004) recommended updating the Canadian Bay car park and picnic area.
"In addition, there is an incomplete Mount Eliza Coastal Management Plan (drafted in 2016)," she said. "In terms of next steps forward, funding for the completion of the new coastal and marine management plan is included in the 2020/21 budget."
Ms Crilly said while the new plan would include the car park upgrade as a "key action" there was no finance included in the long-term capital works plan to complete it.