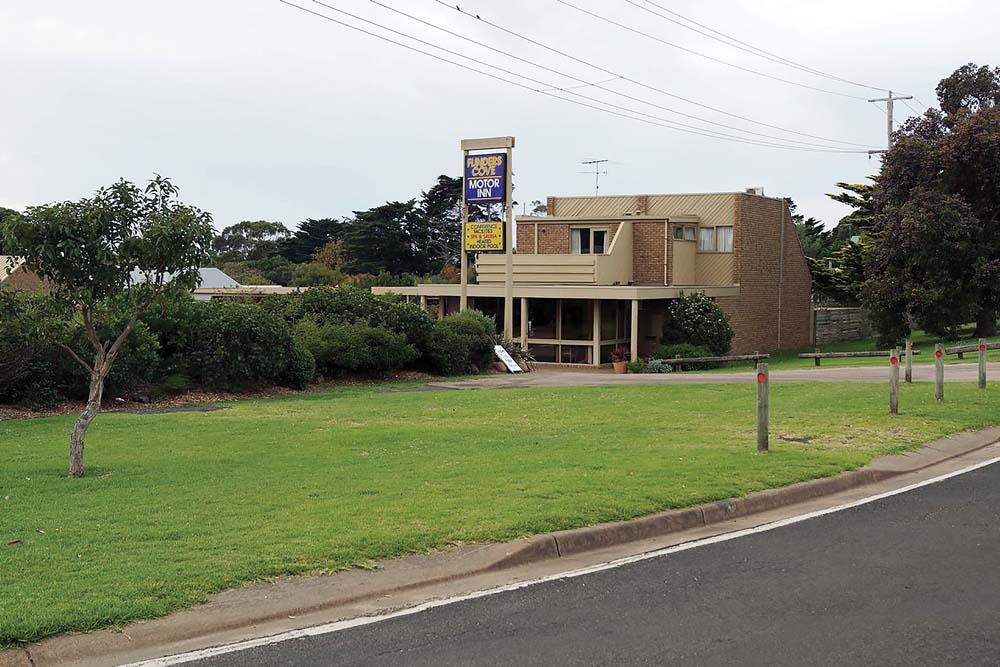 THE Flinders Cove Motor Inn at Flinders may be demolished to make way for a residential hotel, conference centre and restaurant.
Retirement village pioneer Zig Inge is behind the planned $14.5 million two-storey proposal on residential land in Cook Street opposite his 1889 Flinders hotel.
The project, if given the go ahead, could compete with existing conference venues attached to golf course and residential developments at Fingal (Peppers Moonah Links), Red Hill (Lancemore Lindenderry) and Cape Schanck (RACV).
The neighbouring Wood Street corner is another of Mr Inge's landholdings bought in 2015, when it was slated to become a service station/convenience store. It currently houses a surf and skate business.
The six-month public exhibition of the plans has ended, and the plans have been removed from the Mornington Peninsula Shire Council website.
The proposal has yet to go before council for approval.
The proposed conference centre is said to be a frequent topic of conversation in the shopping centre. "Just hang around the general store or post office long enough and you'll hear people talking about it," one local said.
"It will dwarf anything previously built in Flinders."
Flinders Community Association president Jo Monie said the development as outlined "would meet the requirements of Design and Development Overlay 2 (DD02) which covers most of Flinders village".
"The building bulk will be significant along the Wood Street frontage, but roughly the same height as that of the existing motel and within the height limits of DDO2 which covers this part of the Residential 1 zone," she said.
Ms Monie said the planned 47 car spaces was inadequate and there "should be at least 70" without the Flinders hotel car park being used for overflow.
Her other concerns are insufficient building setback along the northern side and the siting of heating and air-conditioning units.
"Flinders is changing and there will always be new developments proposed, but we would like it on a smaller scale," Ms Monie said.
"Our objections have gone in and I'd imagine there will be some sort of mediation."
First published in the Southern Peninsula News – 4 August 2020