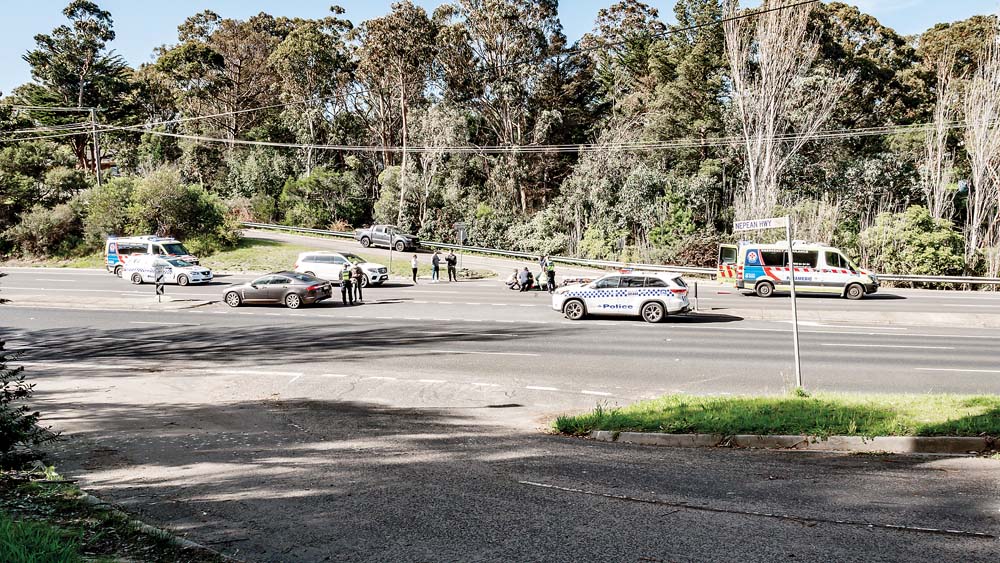 CYCLING within five kilometres of home for an hour a day is allowed under tougher COVID-19 restrictions, but the reality is that there are few safe biking options for residents of Mount Eliza, Mornington and Mount Martha.
Mornington Community Safelink Group's Graeme Rocke said none of the existing trails were connected, meaning access to trails from people's homes "may present road safety risks".
His call for safer riding areas was amplified by the death of a 41-year-old woman cycling along Frankston-Flinders Road, Shoreham, Monday 3 August, and injury to a cyclist knocked down by a car on the corner of Nepean Highway and Eliza Terrace, Mount Eliza, Sunday 2 August.
"There is really only one good trail – the Harrap Creek Trail which is relatively short and runs from behind the bowls club in Civic Reserve to Craigie Road," Mr Rocke said.
"For most people the Peninsula Link trail is outside the five kilometres which will also cripple use of other Mornington Peninsula trails."
Mount Eliza residents were able to access only part of the Peninsula Link Trail as just getting there takes up part of the exercise limit, Mr Rocke said. "Mornington residents can only access the Harrap Creek Trail which has no connecting links with other trails or pathways and is relatively short. Road safety issues may arise getting to the trail.
"Mount Martha residents can access the Harrap Creek Trail and possibly the northern end of the Bay Trail at Safety Beach. Access to the Bay Trail for most Mount Martha residents is unrealistic."
Mr Rocke said Mornington Peninsula Shire recognised that existing paths across the peninsula were not connected and safe bike riding options were limited.
"Many other Melbourne municipalities have wonderful trails and pathways – but not here on the Mornington Peninsula," Mr Rocke said.
"We need better bike trails and pathways which interconnect."
The Mornington Community Safelink Group Facebook link is: fb.me/morningtonsafelink and the petition for improved pathways is at change.org/morningtonsafelink
Bike users can comment on the shire's draft Ridesafe Strategy 2020 at mornpen.vic.gov.au/About-Us/Have-your-say/