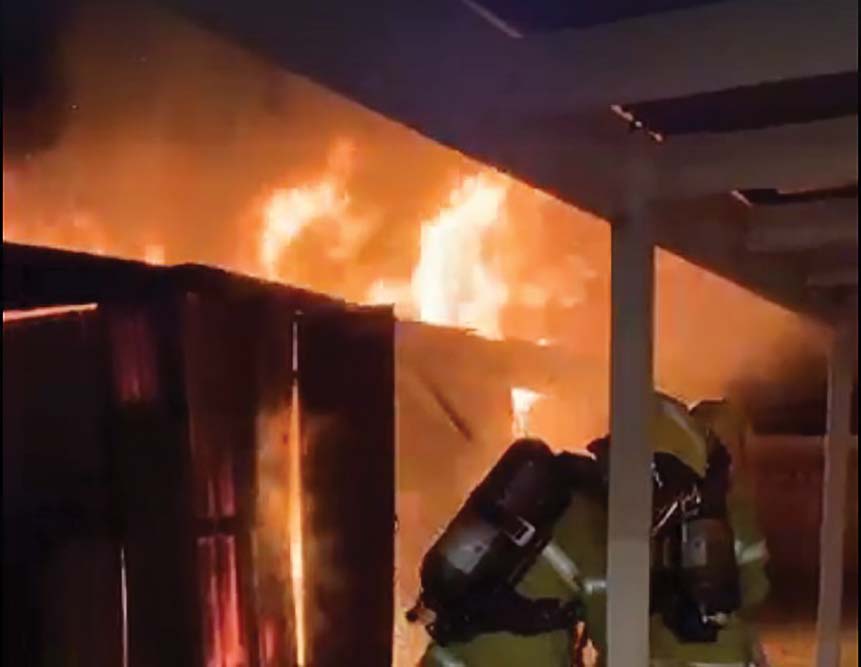 WESTERN Port fire brigades fought a garage fire in Nottingham Avenue, Somerville, 7.40pm, Sunday 9 August.
Somerville CFA was quickly on scene with three fire trucks, followed soon after by Baxter CFA.
"On arrival, we saw a garage well alight, with flames threatening the adjacent house," Somerville CFA Lieutenant Josh Caron said.
"However our crew were able to make entry and attack the fire immediately to prevent further spread."
The fire was quickly contained to the garage, and the surrounding buildings were unscathed, however, three motorcycles, tools, camping gear and gym equipment were destroyed.
Ambulance crews treated the owner of the property for smoke inhalation.
The cause of the fire, which also threatened an adjacent house, is under investigation.
First published in the Southern Peninsula News – 18 August 2020