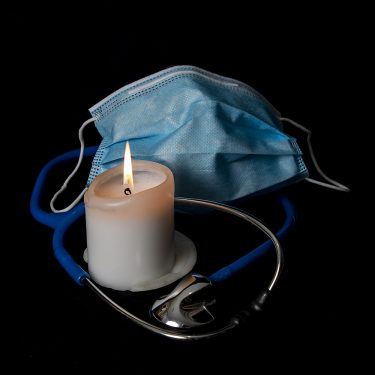 WRITER Heather Forbes-McKeon wants Victorians to acknowledge coronavirus frontline workers on Saturday by turning off their electric lights and hold a lighted candle or torch.
Ms McKeon has launched the #sparkinthedark campaign for the the frontline workers who she describes as being "a beacon of hope for Victorians in the fight against the state's COVID-19 virus outbreak".
"All Victorians are doing it hard in either a stage four or three Lockdown, with our frontline workers managing heightened risks to themselves and their families," Ms Forbes-McKeon said.
"The darkness is symbolic of the disconnectedness, fear and anxiety that the pandemic has created. The candle or torch light represents those on the frontline who are working to win this battle and hope for the future."
The #sparkinthedark campaign hopes to see lights go out for one minute a 7.30pm Saturday 29 August.
Details: www.facebook.com/sparkinthedarkvic