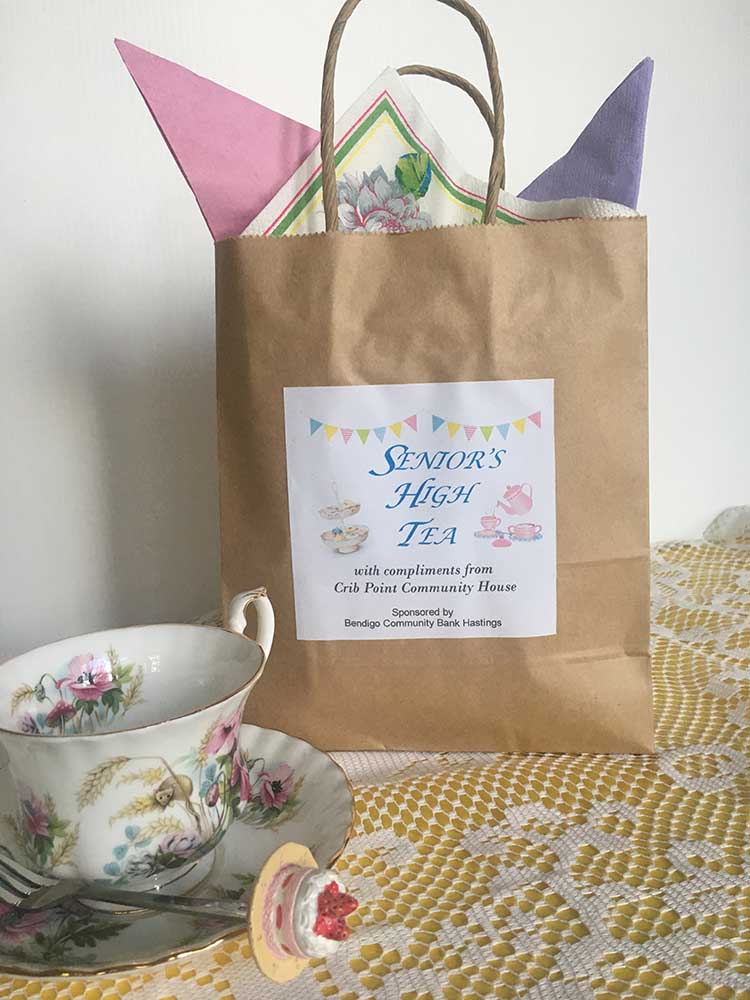 CRIB Point Community House's annual free high tea for seniors cannot be held this year because of coronavirus.
Instead, manager Mary Budd said, seniors could participate at home in a virtual High Tea, 10.30am, Monday 12 October.
"Although we are unable to have it this year we didn't want our seniors to miss out," Ms Budd said. "So, we are making up goodie bags full of everything you need to have your own high tea at home to share with your other half, or maybe invite a friend, if the pandemic regulations allow."
The bags will include tea and coffee sachets, biscuits and cake and "extra surprises" donated by local businesses. The bags will be limited to one a household and to those living in the Western Port area.
Anyone wanting to join in the morning tea and receive a goodie bag can register by calling 5983 9888 or emailing info@cpch.org.au to receive the link via email or text. Registrations close Friday 18 September.
Bags can be picked up from the community house between 5 and 9 October and Ms Budd said she may be able to deliver some.
"Even if you miss out on a goodie bag we'd love you to join us for the virtual high tea," she said.