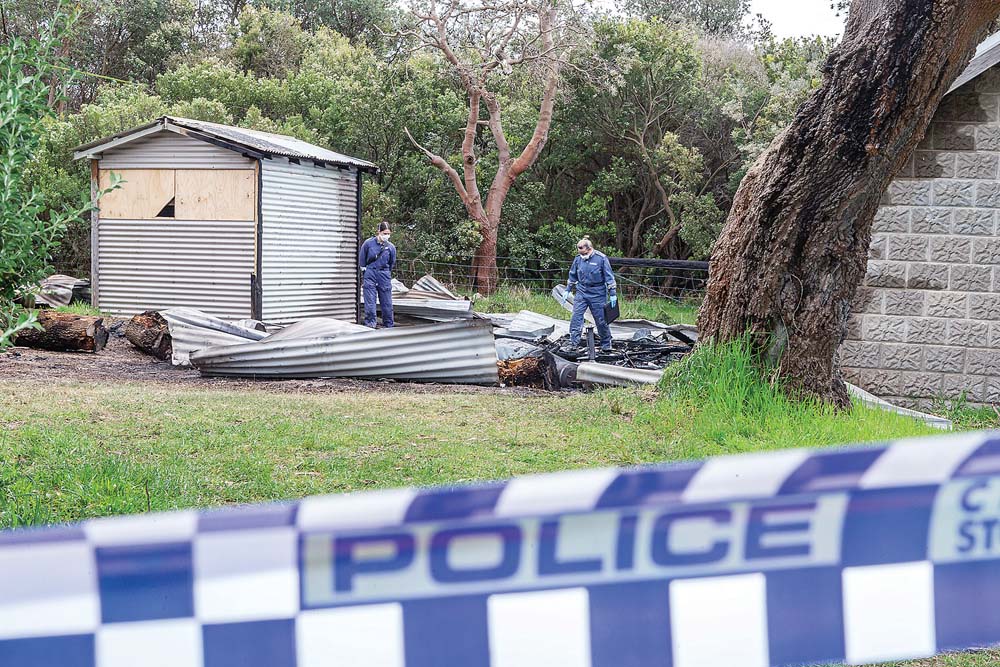 POLICE believe a fire which destroyed a beach box at Rosebud early last Friday (11 September) may have been deliberately lit.
Rosebud police said the 3am blaze at beach box number 80 near Adams Avenue, was being investigated by the arson squad.
The fire which caused a gas bottle to explode also damaged boxes on either side, destroying the roof in one.
Fire Rescue Victoria from Rosebud and CFA crews from Rosebud and Dromana took one hour and 40 minutes to bring the blaze under control.
Witnesses said they saw a man on the median strip on Point Nepean Road after being woken by the explosion. He ran off in a westerly direction, they said.
Police report "ongoing issues" with homeless people on the foreshore.
Detective Senior Constable Pete Butland, of Somerville CIU, said the owner of the vacant beach box had been in a "constant battle" with squatters.
"People were always taking property inside, such as furniture and even a gas heater," he said.
"They would cut off [the owner's] padlock and put their own padlock on and then he would go down there, often with police, and replace their padlock.
"Police were checking the box constantly."
First published in the Southern Peninsula News – 15 September 2020