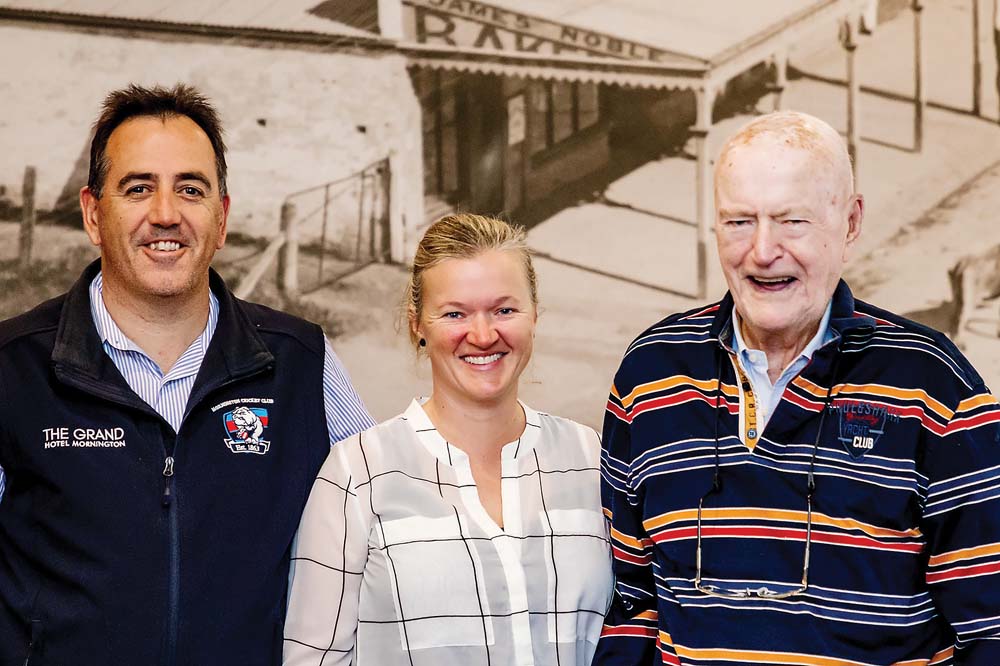 THE leasehold of Mornington's landmark Grand Hotel has been sold for an undisclosed sum.
The changing of the guard comes after long-time owner and businessman Bernie Taylor died in November. Mr Taylor bought the hotel's freehold and leasehold in 1976 and set about establishing it as Main Street's pre-eminent drinking and dining establishment.
Its current co-general managers are son-in-law Cameron Price and daughter Pir Taylor Price.
Mr Price said the family would retain the freehold of the 1889 heritage-listed building after a "pretty emotional" sale process.
"Pir has spent almost 25 years working for her dad and I've been here 11 years," he said. "It's hard enough losing her dad but the hotel, too, has been a big chunk of her life."
Purchasers the Black Rhino Group also run the Baxter Tavern, Baxter, and the Riviera Hotel, Seaford, along with 12 other hotels in the Melbourne CBD and country Victoria. Established in 2012, the group would seem to be a good fit for the Grand as it, too, offers gaming, wagering, family bistros, sports bars, retail liquor, entertainment and accommodation.
Black Rhino's David Tomsic is reportedly the son-in-law of Bruce Mathieson, who owns 25 per cent of the ALH Group's 330 hotels and 520 retail outlets across Australia. Woolworths owns the other 75 per cent of the group.
Mr Price said Mr Tomsic was a "good operator who understands the industry".
"He probably recognises the Grand as a logical stepping stone," he said.
The family would not disclose the leasehold sale price.