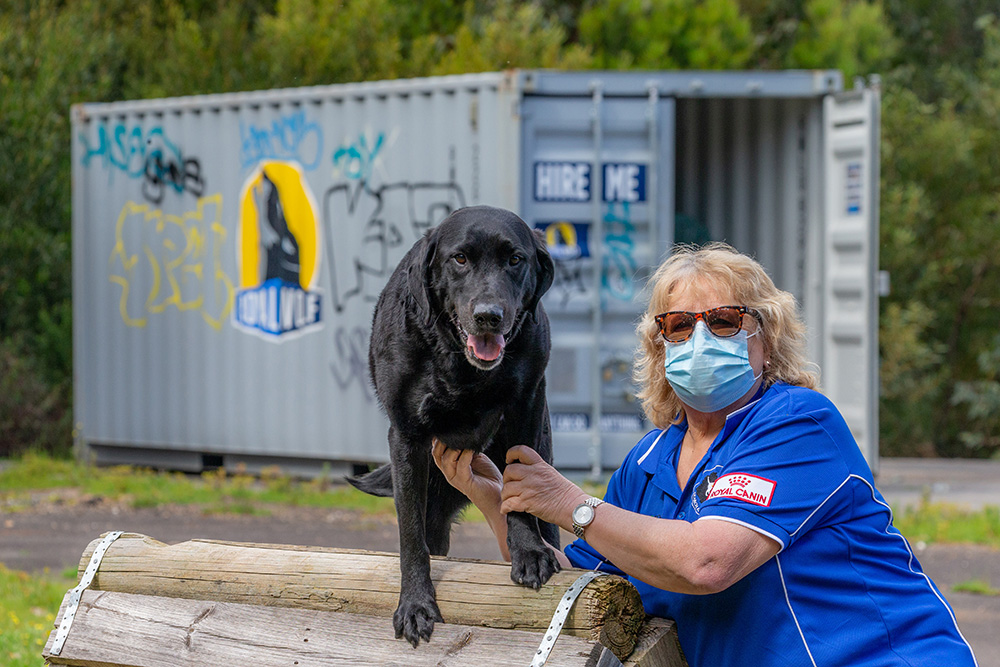 THIEVES who broke into a shipping container at Crib Point last week stole specialist equipment used to train search and rescue dogs.
They also vandalised other equipment causing an overall loss of $3300.
Search and Rescue Dogs Australia's Julie Cowan said: "This is the third time we've been targeted. After all we've gone through with COVID-19 and with business down the sewer – now we are hit with this."
Ms Cowan, of Somerville, said an angle grinder had been used to cut through four padlocks to access the container on the Esplanade sometime over the 12-13 September weekend.
"We thought we were safe with a shipping container, but obviously not."
Equipment stolen or wrecked included ladders, agility equipment, Honda lawn mower, gazebo, Jumbuck barbecue, trolley, brooms, sway bridge, and trestle table.
"We are over all this," Ms Cowan said. "We bought the gazebo to give the dogs some shade and that's gone.
"We use the agility equipment to train the dogs to work in collapsed buildings. It took a lot of time to make the sway bridge but they've just jumped on it and trashed it."
The Cowans received a grant to buy the container this time last year after thieves continually vandalised their portable shed.
"It is gut wrenching," Ms Cowan said. "These scum don't realise the damage and the trouble they cause."
Dogs from the volunteer-run, not-for-profit group are brought in to search for missing people, such as autistic boy William Callaghan, who was missing for three days at Mount Disappointment, north of Melbourne, mid-last year. ("No disappointment with Obi on track, The News, 15/6/20).
The dogs find people by air scenting, not tracking.
Ms Cowan, who runs the service with her husband, Andrew, said two of their dog teams deployed following the 2009 Black Saturday bush fires were the first dog teams in Australia to receive the National Emergency Medal.
First published in the Western Port News – 23 September 2020