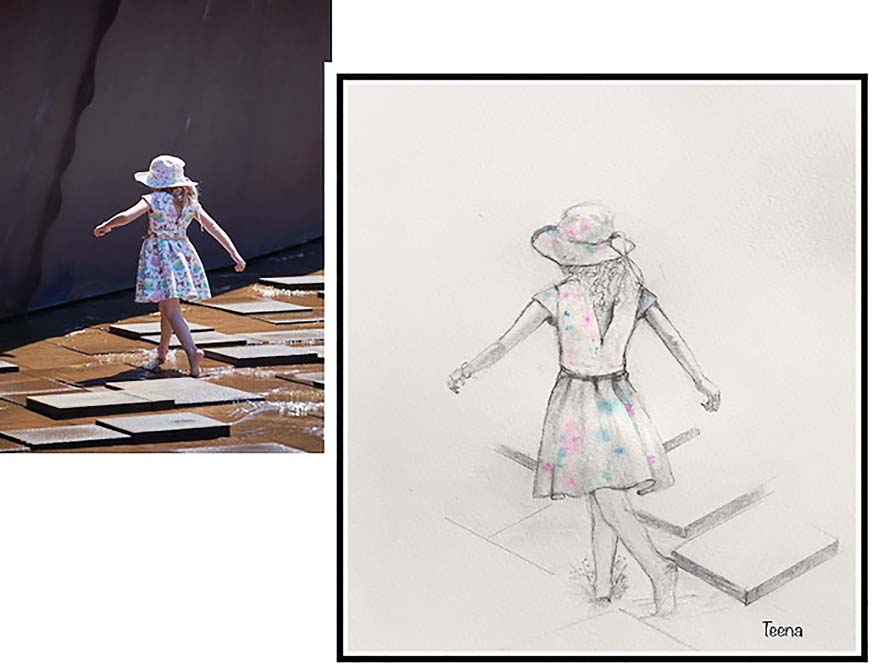 ARTIST members of Studio Sorrento are using images provided by their fellow member photographers for inspiration.
Paintings and drawings of the images are being added to the online Isolation 2020 exhibition.
The photographs are posted online for the artists to choose. Topics include animals (domestic and wild), scenes, waves, trees, flowers, cloud formations, people, sunsets and sunrises.
The artists are encouraged to interpret and paint or draw the image of their choice.
More than 30 works have been completed and added to the evolving online exhibition and artists are being invited to become involved.
A physical showing of the works and photographs will be held at Sorrento Activity Centre when COVID-19 restrictions allow.
To get involved email info@studiosorrento.org or view the exhibition at studiosorrento.org
First published in the Southern Peninsula News – 29 September 2020