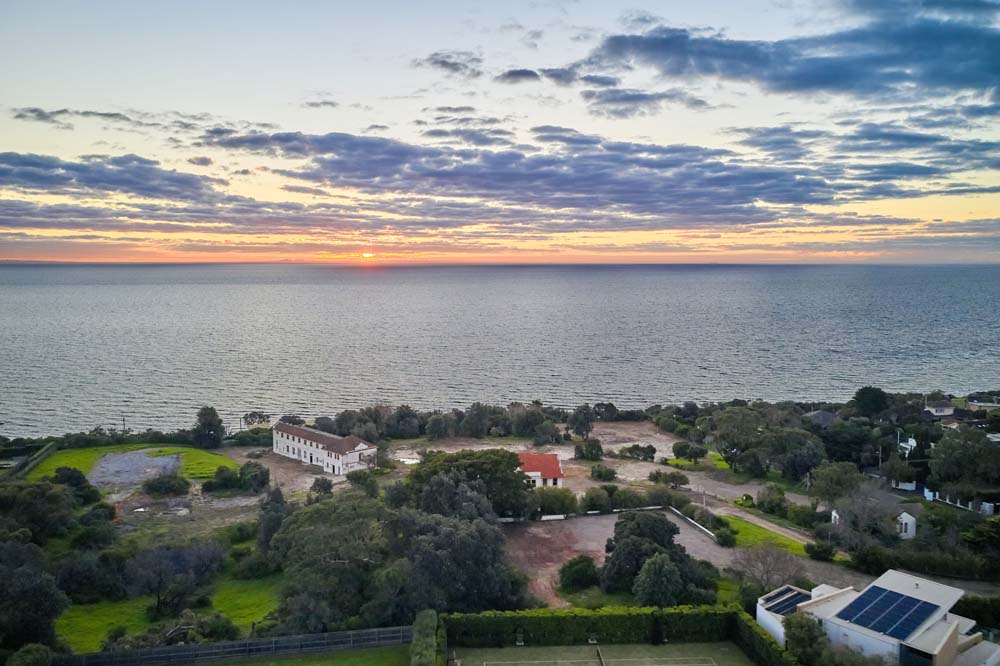 PLANS have been unveiled to transform a 3.41-hectare site at Mount Eliza into a $160 million "retirement community" called Beachleigh.
Australian-owned developer Hengyi Pacific last year bought the 33 Jacksons Road site, overlooking Canadian Bay, from the Department of Health and Human Services. Its 19th century residence and two other buildings were originally part of a private estate built in 1878. They were later transformed into a hospital and then an aged care centre.
The buildings have a heritage overlay and will be retained and restored.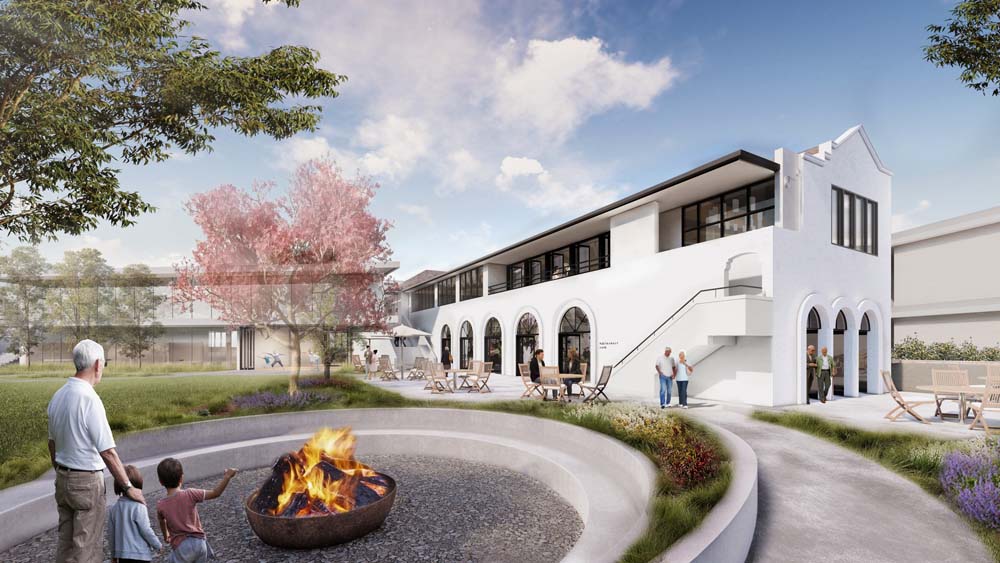 The developer has lodged plans with Mornington Peninsula Shire Council to build 105 low density dwellings over eight buildings, with a two-storey height limit, along with a wellness centre, gym, library, cinema, restaurant, bar and lounge, indoor heated pool, spa and an on-site concierge service.
It plans to regenerate the 200 metre waterfront and integrate it into the project for community use. The chapel will be converted into a public cafe and provedore.
Heritage experts Lovell Chen are advising on the heritage works while VIA Architects and landscape architects Tract will design Beachleigh and its surrounds.
General manager Simon Manley said the developer was "committed to respecting the historic grounds" while restoring as much of the vegetation and public offering as possible.
"We were very sympathetic of the site's history and wanted to be careful not to overcapitalise on the built form. So, we've focused on low-density buildings with a maximum two-storey height limit, spread out across the site so as to maintain the sprawling grounds.
"The heritage component was a big appeal for us so we've been working closely with Heritage Victoria and our heritage consultants to restore and find an appropriate adaptive re-use for the heritage buildings.
"We wanted to create something the whole community could be proud of, something that the public could enjoy just as much as those who live there, so we've proposed turning the old chapel into a cafe and will be restoring and integrating 200 metres of public foreshore into the design.
"We've been careful to respect the neighbouring view lines along with a large portion of the existing vegetation, including the historic 100-year-old Moreton Bay fig."
Beachleigh is Hengyi's first foray into retirement living, with the developer confirming it plans to retain the site over the long-term.
Architect Mark Allan said: "VIA Architects is proud to design the next chapter of this rich and storied site. The design encompasses a warm and thriving community with spectacular views of the Port Philip Bay.''
The development is expected to create 200 local jobs during construction, with more jobs to be created upon completion in administration, management and operations.