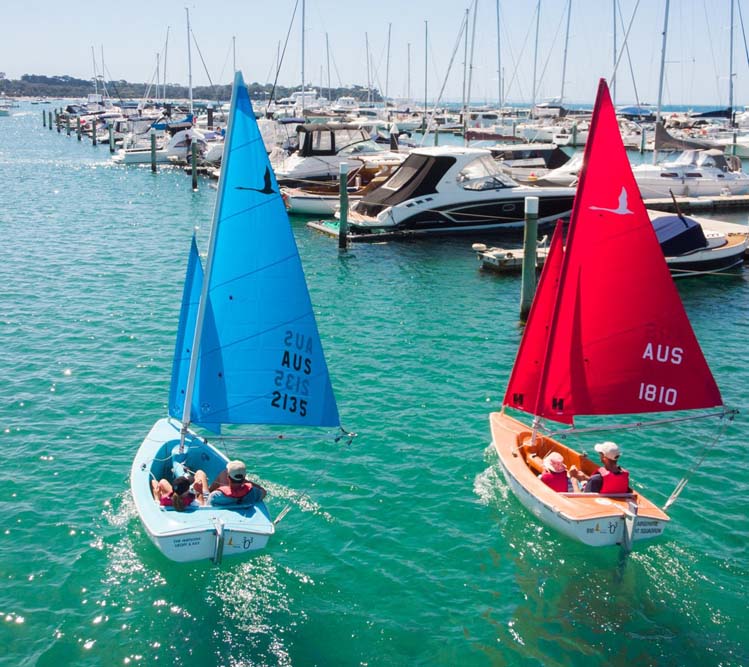 BLAIRGOWRIE Yacht Squadron's Sailability program has won this year's Australian Sailing Victorian Inclusion Program of the Year award.
The aim of the program is to make sailing available to participants from all backgrounds and of all ages and abilities.
Volunteers from a group of 30 run the program on Tuesdays, at weekends and on holidays.
Since 2002 donations and the use of the yacht squadron's facilities have enabled a fleet of eight Hansa 303 purpose-built yachts to get young sailors on the water.
Footage of the yachts in action and stories from those involved can be seen on YouTube (search BYS 303 Have a go).
For information on BYS Sailability 303 sailing contact Brian Jones at 0305@gmail.com or call 0466 273 874.
First published in the Southern Peninsula News – 29 September 2020