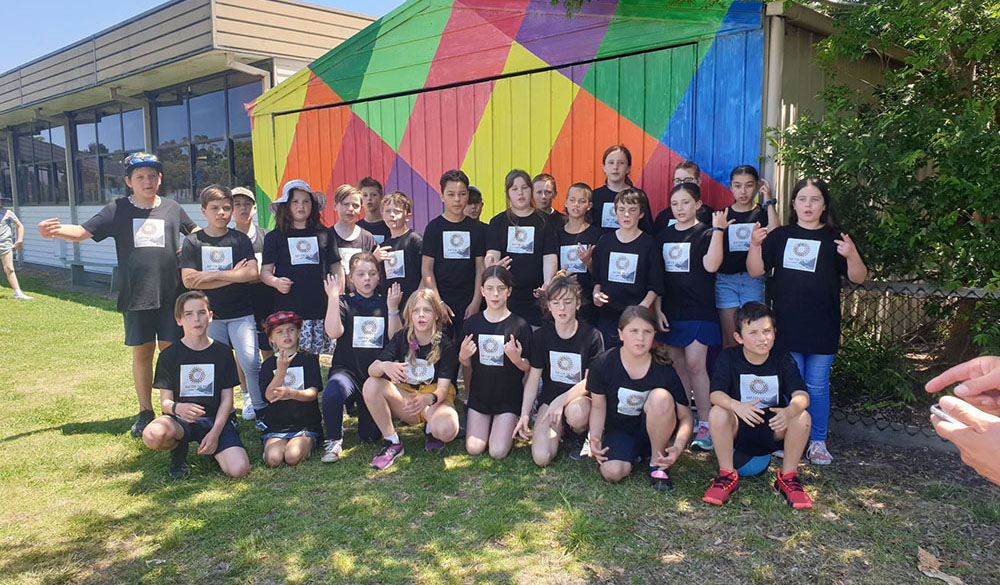 WESTERN Port almost scooped the pool at this year's Sustainable Communities – Tidy Towns Awards which were announced at a virtual event in Beechworth on Saturday night.
Hastings was crowned overall Tidy Town winner while the region won various awards as well as receiving high commendations in two key projects.
The Keep Victoria Beautiful event aims to recognise and celebrate grassroots initiatives and positive actions taken by individuals, community groups, schools, businesses and councils across rural and regional Victoria.
These include initiatives that protect the environment, reduce waste, preserve heritage, change behaviours, increase social wellbeing, celebrate indigenous culture and encourage strong leadership, particularly among our youth.
Hastings took out the overall prize after impressing judges with the quality and calibre of its entries. Some judges were said to be "speechless and only capable of uttering words like 'wow'" during the assessment process.
The Hastings-based Dolphin Research Institute won the Environment Award for its i sea i care Marine Ambassadors behaviour change program which is being featured at primary schools across Melbourne.
The program empowers students to become environmental leaders while emphasising reducing, reusing, repurposing and recycling. It has grown from 25 schools in 2011 to almost 100.
Western Port Secondary College student Harrison Hansen, 16, won the Young Legend Award for his contribution to school and community activities over four years. He mentored Years 3 and 4 students, ran the Year 7 camp, and helped with RUOK Day. Despite missing class time due to his responsibilities, he remained a top student, making up for what he missed in his own time.
Mornington Peninsula Shire Municipal Emergency won the Community Award for the effective coordination of local agencies at Western Port during the Mallacoota evacuation. While overall command was handled by the State Control Centre and the sea phase coordinated by the Royal Australian Navy, the shore phase was coordinated by VicPOL and supported by Red Cross, with local coordination of agencies managed by the shire. The outcome of the project was the speedy repatriation of 4000 evacuees in a caring manner.
The marine environmental education program, The Sea is our Best Friend, earned St Joseph's Catholic Primary School at Crib Point the Education Award. The program provides Year 3 and 4 students with a greater appreciation of the marine environment and its connection with community. The program has also helped students learn about their area and the Boon Wurrung peoples through working alongside an indigenous teacher.
Highly commended projects included the Advance Team, a group of VCAL students aged 15-17, for their program tackling littering and illegal dumping in reserves and grounds at Hastings.
Mornington Peninsula Shire Youth Services in Hastings for its Rap4RAP project, dedicated to improving indigenous reconciliation on the peninsula.
The Sustainable Communities – Tidy Towns Awards have been going since 1983. Over the years they have moved beyond rewarding towns for tidiness to recognising and celebrating positive actions by communities and individuals.
Keep Victoria Beautiful Tidy Town spokesperson Dick Gross said he was impressed by the calibre of entries and rise in submissions.
"Clearly the awards have acted as an antidote to the pandemic and provided our rural and regional communities with a sense of purpose and something to strive towards in what has been an extremely difficult year," he said.
"Each year more than 20,000 Victorians are positively impacted and involved in the awards in some way. These include all the spectacular project volunteers, town committees and councils as well as the locals who live in these towns.
"Ultimately, the awards don't just promote the remarkable projects happening across rural and regional Victoria, they also help promote tourism to these amazing communities."