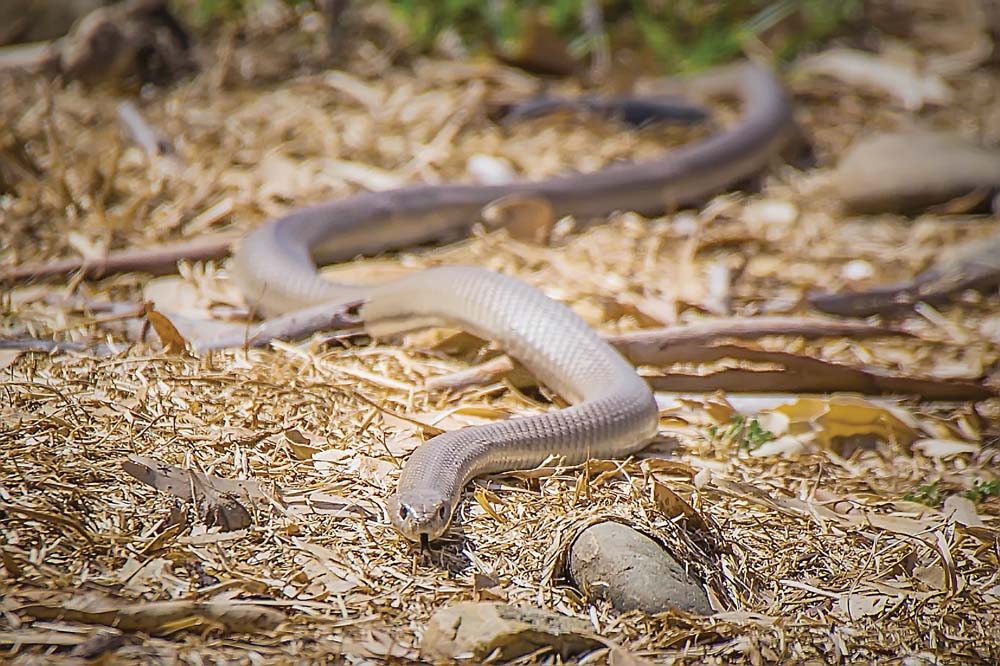 SNAKES are starting to emerge from their winter hibernation to bask in the sun and search for food and a mate.
However, there is nothing to fear provided precautions are taken, according to Department of Environment, Land, Water and Planning (DELWP) senior wildlife management officer, Rebecca Dixon.
Her tips for living safely and close to snakes include leaving them alone and not attempting to capture or harm them.
Ms Dixon said all snakes were considered venomous and highly
dangerous and urged property owners to maintain lawns and clean up around houses "as snakes are attracted to shelter such as
piles of rocks and timber, sheets of metal, and building materials".
She said snakes were often found around watercourses and parks.
"There are a variety of different snakes found in the urban fringes and suburbs of Melbourne, with the tiger snake and eastern brown snake the most common.
"Both these species are highly venomous and dangerous to humans, but it is rare for them to bite people. Most snake bites occur when people try to capture or kill a snake."
Snakes would bite dogs and cats if they felt threatened and "the best course of action" was to take pets from the area or tie them up while the snake passes.
"Snakes are generally very shy and prefer to keep away from people and often when a snake is found in a backyard it's because it's moving through the area to other habitat," Ms Dixon said.
For more advice call DELWP on 136 186 for call a licensed snake catcher.
First published in the Southern Peninsula News – 20 October 2020