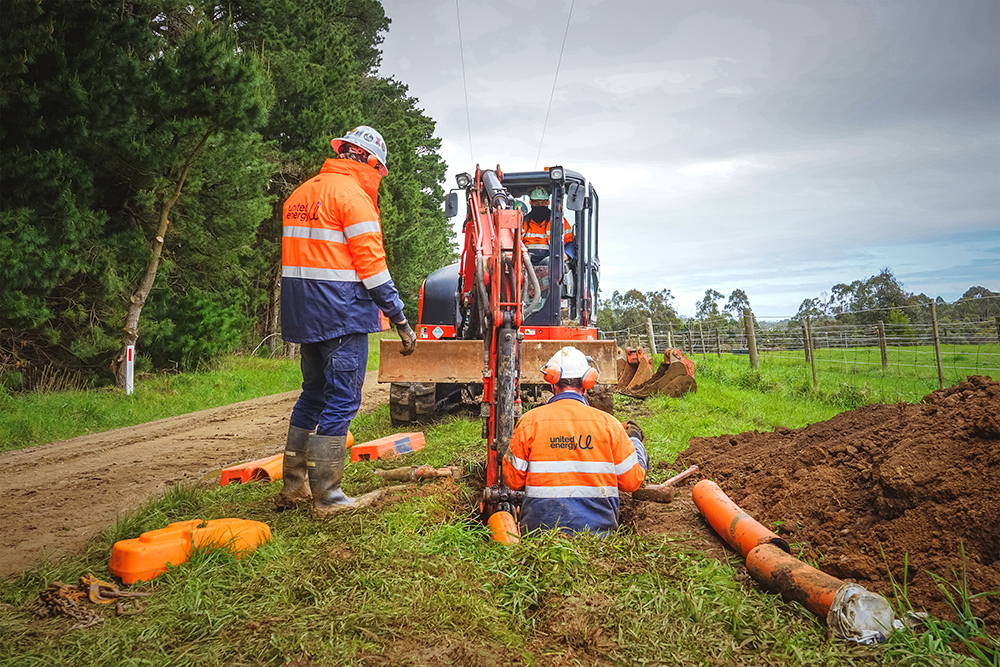 UNITED Energy has been working under and above ground to reduce the risk of power lines causing bushfires.
Nearly 600 metres of power lines have been put underground along Valley Views Lane, Main Ridge where a pine tree fell onto the cables earlier this year leaving customers without power for 12 hours.
It has also installed aerial bundled cable in high risk bushfire areas.
The company says 55 large pine trees in the lane are leaning towards the power lines, "posing a risk of starting a fire or causing a power outage".
"This line is located on the north west face of the slope, meaning any potential fire start would move quickly given the hot summer winds which normally come in from that direction," project manager Rob Doyle said.
"The peninsula is a high-risk area for fires and throughout the year we have continued conducting critical maintenance and major projects to ensure the network is ready for summer," he said.
He said United Energy had installed rapid earth fault current limiter bushfire safety devices in Frankston, Mornington and Dromana.
The devices would protect more than 67,000 customer and 982 kilometres of high voltage power lines across the peninsula.