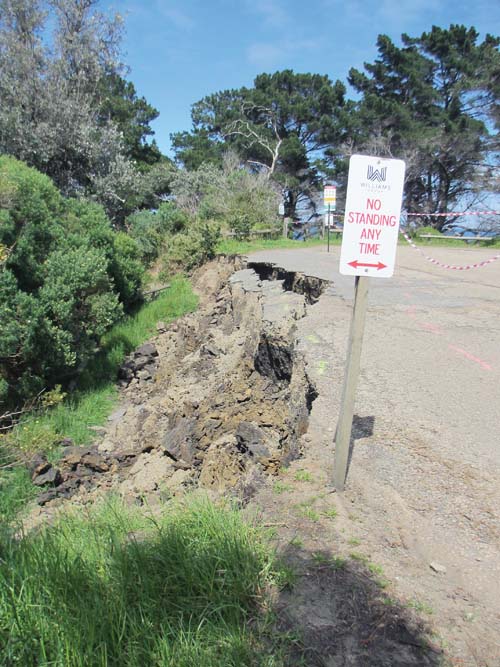 THE ocean car park at the end of King Street, Flinders has been closed due to a landslide.
Part of the bitumen covered parking area collapsed after heavy rain on 9 October and Parks Victoria has hired geotechnical experts to assess the situation.
Kris Rowe, chief ranger for the southern peninsula, said the collapse posed a "significant risk to the public" and the car park would be closed "until further notice".
"We are conscious of the value of this car park to the local community and will keep people updated as we determine the appropriate next steps," Mr Rowe said.
He said an alternate access to the west end of Flinders ocean was at the Mushroom Reef car park which could be reached through the  golf links road.
Parks Victoria says the damaged car park is on top of a steep escarpment that is susceptible to landslips and subsidence.
It said more rain since the collapse had "additionally destabilised the area".
The geotechnical assessment would help determine the cause of the collapse and provide recommendations for a long-term solution.
First published in the Southern Peninsula News – 3 November 2020