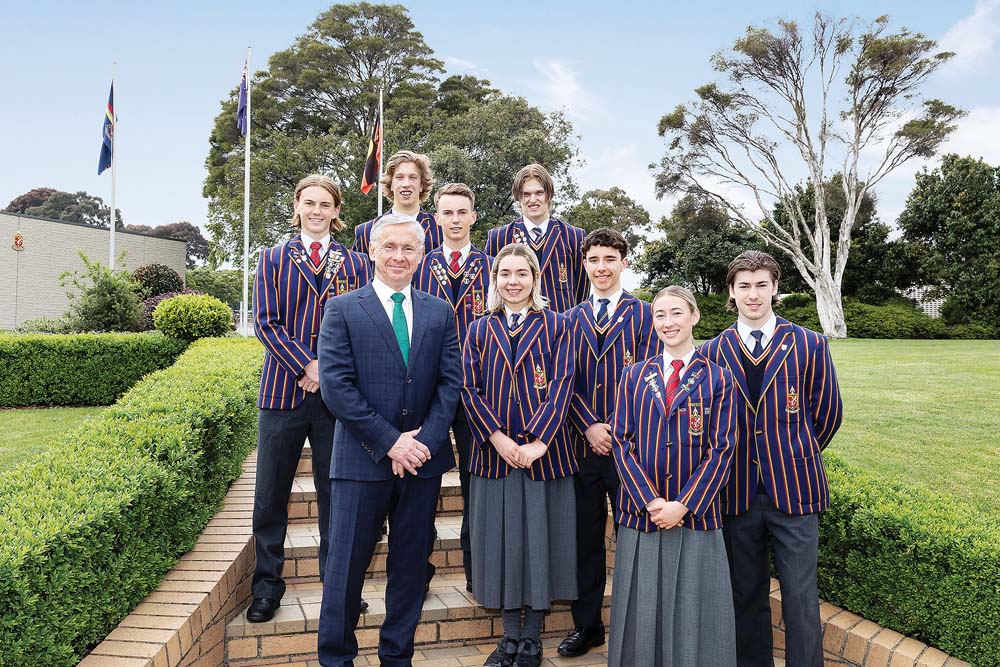 FOUR sets of twins graduated from Peninsula Grammar this year.
They included Hudson and Jackson Streader, who have been at the school since Prep. The school's human resources coordinator Kylie Oddy said: " Hudson and Jackson were both elected by the student body as Prefects, testament to their contribution to the school over many years and the high regard in which they are held.
"The boys are high academic achievers, excellent role models, supportive friends and have made huge contributions to various sports for Peninsula over the years, including success in snow sports and triathlon at a national level."
Two other sets of twins – Xander and Amelia Robertson and Alex and John McDonald – have been at the school since year 5. "Xander and Amelia are well liked and respected amongst their cohort for their friendly and outgoing personality and their commitment to high academic standards and sporting goals," Ms Oddy said.
"They have been very successful in their academic and sporting pursuits over their years at Peninsula.
"Alex and John are great sportsmen, hard working in the classroom and well respected by their peers. They have made huge contributions to the Tennis Program at Peninsula over many years and lead the team that won the AGSV First's Tennis Premiership this year. This is an outstanding achievement and a fitting way for them to finish their tennis careers at Peninsula."
Ms Oddy said Patrick and Anna McAlaney-Matthews had been at the school since year 7. "Patrick and Anna are strong academics who set high expectations for themselves in the classroom," she said. "Their outgoing personalities have resulted in the development of a strong group of close friends that support one another and work together for a common goal."
While having four sets of twins this year was unusual for the school, they had better get used to it: "Funnily enough apparently we have four sets of twins next year as well," Ms Oddy said.