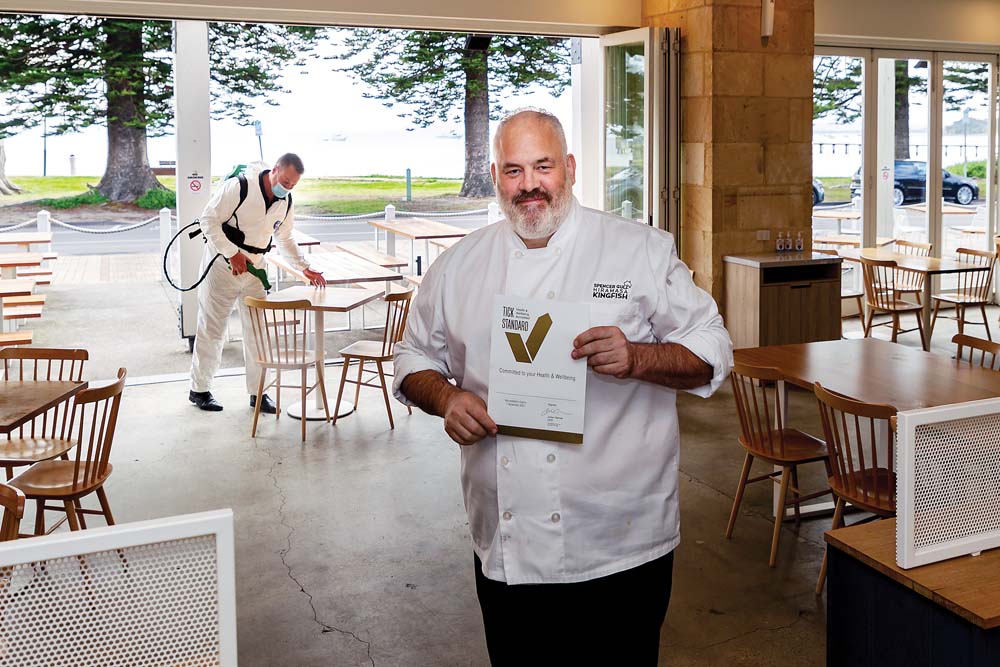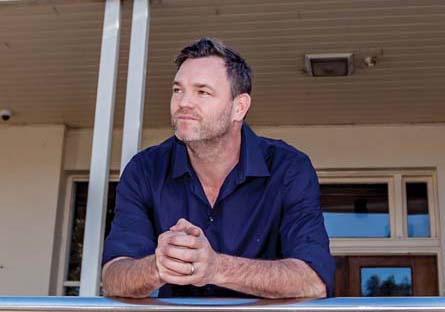 SORRENTO dining hotspots Morgan's and Sardo Sorrento are taking their cleaning and contact tracing duties up a notch with what is described as the "gold standard" in cleaning and customer safety.
The push for higher standards was motivated by the 28 October reopening date to ensure all hospitality venues are able to stay open.
Morgan's proprietor Julian Gerner says the Gold Standard Health and Wellbeing Plan is over and above the COVID Safe plans already submitted to the state government and was developed in collaboration with the Australian Hotels Association, industry gurus and after consultation with the Restaurant and Caterers Association.
Mr Gerner, who owns the company which owns the Gold Standard plan, says it envisages a typical day in the hospitality industry, from the moment the cleaner arrives, contactless delivery, staff arrival, order of service to cleaning regimes. A feature is a monthly antimicrobial fogging treatment that eliminates COVID-19 and other bacteria, like e-coli and influenza, and bonds to surfaces leaving a protective barrier for 30 days.
The service, supplied by technology-driven cleaner Whizz Technologies, is enhanced by the latest contact tracing technology which checks staff, suppliers and patrons in and out of venues and which can be made available to the Department of Health and Human Services.
An accompanying mental health template helps venue owners identify potential issues with staff after what's been a trying period of lockdown.
Morgan's Rebecca Wilson said the Gold Standard Health and Wellbeing Plan was on top of the venue's daily cleaning regime. "This is an extra measure," she said. "I'm blown away by it."
Ms Wilson said Morgan's was issuing patrons and staff with temperature wristbands.
"We are taking foolproof steps to beat the virus," she said.
"The restaurant and catering industry knows more about cleaning than anyone and we are determined to stay open this time."
Mr Gerner said: "Hospitality is more than cafes, bars, restaurants and pubs. It encompasses farmers, fishermen, bakers, growers, butchers and artisan suppliers, as well as stallholders, wholesalers, truck drivers, and factory and warehouse workers.
"Our industry is a major contributor to the Victorian economy, and more importantly, it's a cornerstone of the character of our state. When tourists talk about Melbourne and Victoria, they talk about our cafe culture, pubs, fine diners, markets and wineries, which are among the best in the world. Our hospitality industry should be revered as a state treasure."
First published in the Southern Peninsula News – 3 November 2020