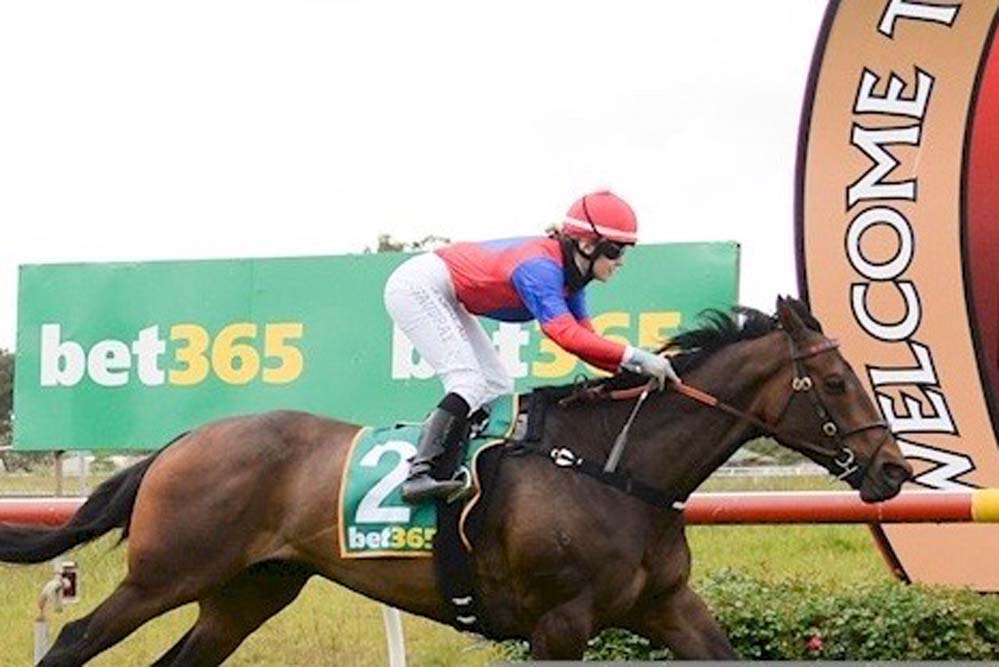 HORSE RACING
AFTER suffering setback after setback, Mornington-based apprentice jockey Celine Gaudray has managed to not only ride her first winner, but notch up a winning double at Traralgon on Saturday 31 October.
Having fractured her back and knee in a race fall at her fourth race ride in July, Gaudray is still as confident as ever after breaking through to ride her first winner for her boss Pat Carey.
Making the most of her four-kilo claim, Gaudray led all the way aboard Pat Carey's Tippitywichit to win her first ever race by just under two lengths at her 25th career race start. Adopting the same tactics, Gaudray then took the Tony Noonan-trained Chas Marlow to the lead in the following race and never looked back to win by one-and-a-half lengths.
Finishing the day with a second placing aboard the Pat Carey-trained Fioritura, it was certainly a day to remember for the 19-year-old apprentice.
Gaudray said it was a huge thrill to not only win one, but two races on the day.
"I was full of excitement even though I didn't really show it," she said. "The last 50 metres I thought something was going to come past me but nothing did so I was really happy to get a winner for Pat and all of the owners. I didn't think I was going to get another one though. One is great but two just made my day."
Having been under the tutelage of Mornington-based trainer Pat Carey for the past two years, Gaudray said it was amazing to be able to ride her first winner for someone who has had a massive influence on her career.
"Pretty much my whole riding career is because of Pat," she said. "He took me from someone who pretty much only did equestrian riding and he started me from scratch on the pony.  It was really hard to find a trainer that was actually willing to take you on from scratch. Pat put a lot of time into me and without him I definitely wouldn't be where I am. He and Cheryl have both been a great help with my whole career."
It hasn't been the smoothest of starts to Gaudray's riding career though, with multiple injuries occurring along the way.
"It took me a long time to get to the races," she said. "I broke my hand, I broke my foot, I broke my knee and then on my fourth race ride I fell off and fractured my back and my knee and then I finally got going again. I was off for six weeks after the fall and it was another two months before I was race riding again."
Despite the setbacks, Gaudray's confidence has never wavered but she said it has certainly taken a toll on her fitness levels.
"I love it that much that it's not going to scare me that easily. I'm normally a pretty confident rider, I just kind of hop on anything," she said. "It's actually taken me a long time to get my fitness to where it is right now and it's still not even close to being where I want it. After each injury it just goes right back down to the bottom and it takes ages to get it going up again."
Gaudray said race riding and riding trackwork daily continues to help with her fitness as well as exercising out of work and jumping on the mechanical horse a couple of times a week.
Whatever the budding apprentice is doing, it seems to be working, as she picked up her third win at Echuca three day's after riding her double.
Gaudray is booked for three rides at Moe on Monday, with two of them, Pufnstuf (race six) and Wild Cherry Road (race eight), opening up as favourites.