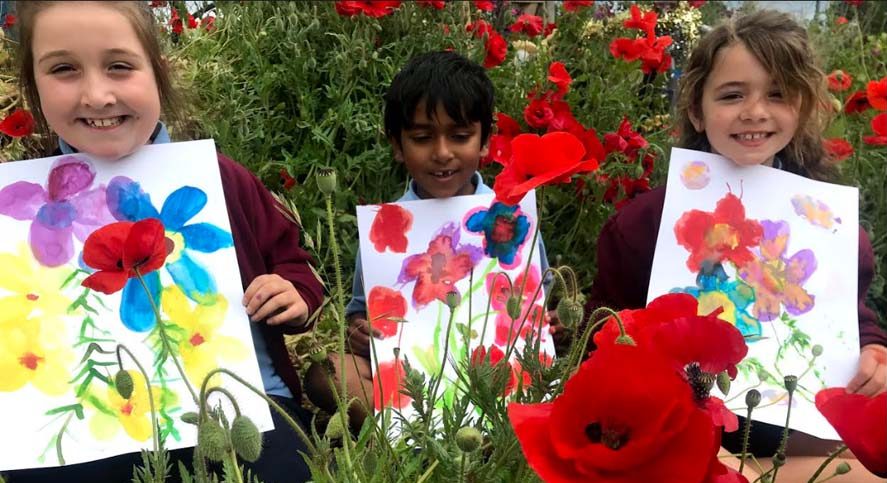 OUR Lady of Fatima years 1 and 2 students planted poppies in the school garden last week as part of their Remembrance Day celebrations. The day will be commemorated across Australia tomorrow (Wednesday) 11 November.
They made their own dyes by soaking old marker pens in hot water as part of their Sustainability Studies and painted their own poppies.
Teacher Amanda Heggen said the students learned that red poppies are to respect the men and women who died at war, while purple poppies help us remember the animals which helped us in war time. Yellow is the colour of hope for peace in the future.
First published in the Southern Peninsula News – 10 November 2020