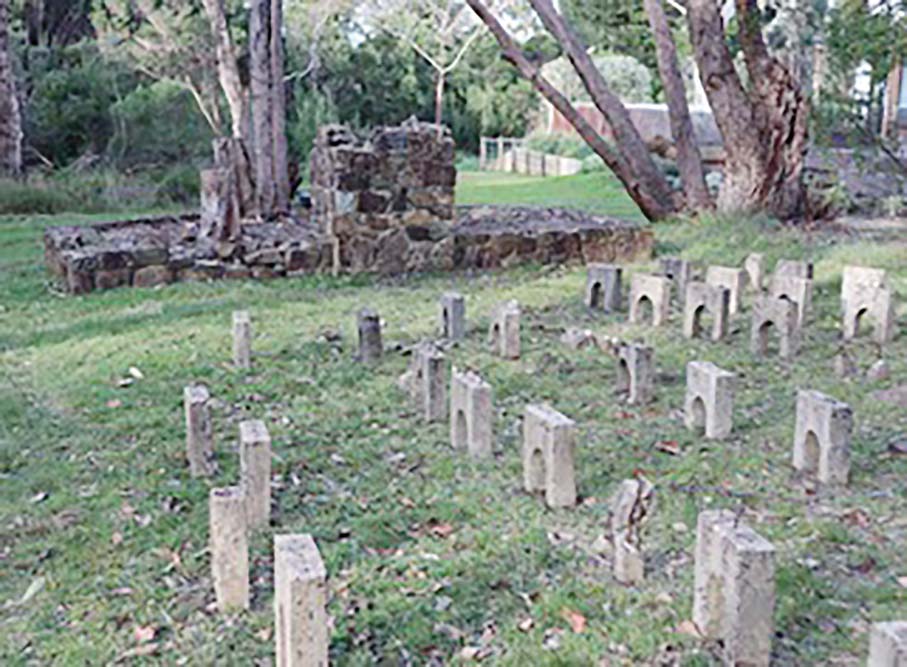 AN appeal has gone out in a bid to find enough "Moorooduc stone" to help restore an open air chapel at Shoreham.
The chapel in Buxton Reserve off Marine Parade was built in 1951 and named after Cyril Young who along with his younger brother Ivan was a member and leader of the YMCA.
The brothers died in World War II, and the chapel was dedicated to Cyril and the pulpit to Ivan.
The YMCA's Camp Buxton was established in 1925.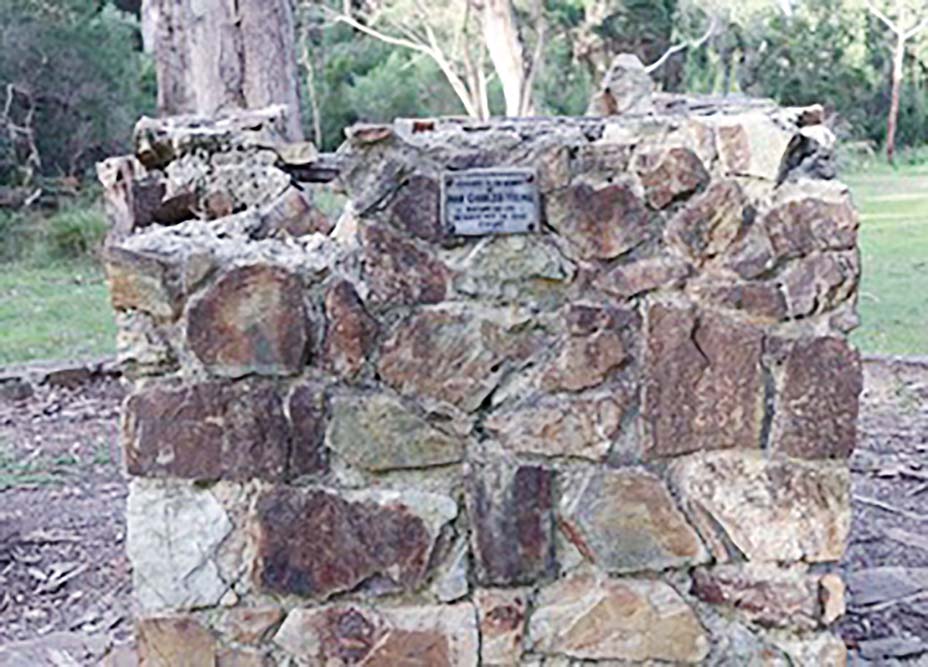 However, the chapel has deteriorated in recent years and now the Cyril Young Memorial Chapel Association needs Moorooduc stone to help with its restoration.
The chapel is listed on the Victorian War Heritage Inventory and the association also wants to ensure that all of it is contained on public land.
Association committee member Alison Bunting said the nearly 70-year-old chapel was in "urgent need of restoration".
"Moorooduc stone used by the stonemason and volunteers for the pulpit and sides of the chapel is crumbling and accessing enough of the  stone has become problematic," she said.
The association was "on a quest to find enough of the stone and facings for the restoration and would love to hear from anyone who can assist".
The association, comprising volunteers and members of the Young family, was formed in 2018 to protect and restore the chapel and its surrounds. A conservation management plan was finalised early in 2019.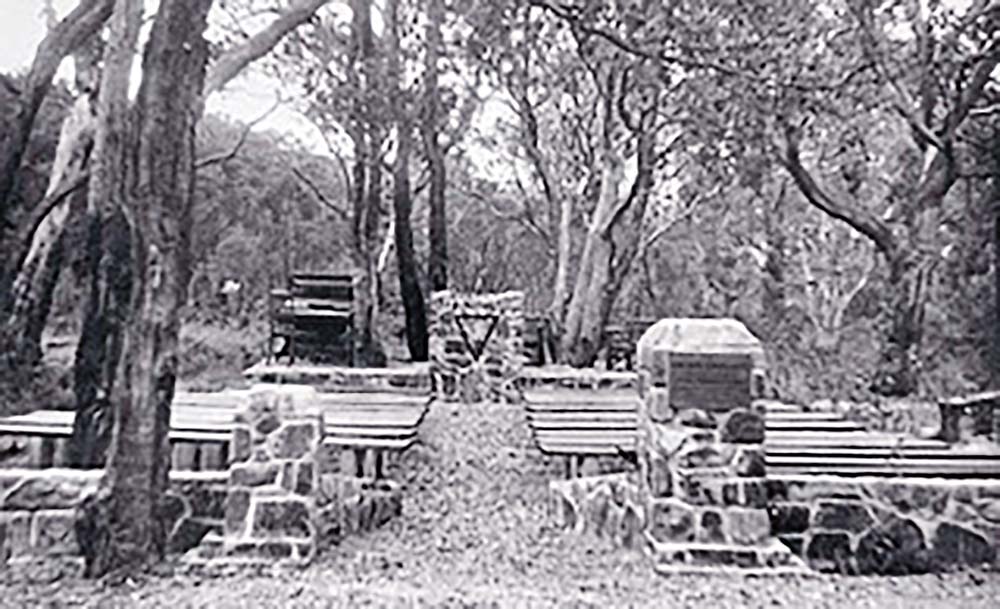 Ms Bunting said the association was determined to save the chapel "which embodies so many different facets of Victoria's and Shoreham's history".
"The chapel exudes a feeling of peace and captures the YMCA's ethos of inclusivity and reconciliation following the events of the war and deserves to be retained for future generations," Ms Bunting said.
The chapel association's annual general meeting via Zoom at 2pm on 21 November will include more information about the chapel restoration.
Anyone who can help source Moorooduc stone can email shorehambushchapel@gmail.com or write to the Cyril Young Memorial Chapel Association, PO Box 307, Shoreham 3916.